The main goal of the advancement office is to help build a strong and engaged community while fundraising to meet the needs of the school. Through increased visibility, engagement, and collaboration, the team is committed to building a culture of philanthropy to support so many exciting endeavors at EMS.
Since launching the Apple Tree Fund in October, EMS is at 90% of its targeted fundraising goal.
We are ahead this year in our average gift and dollars raised.
52% of donors are new families.
The Average gift from current families is $1,700.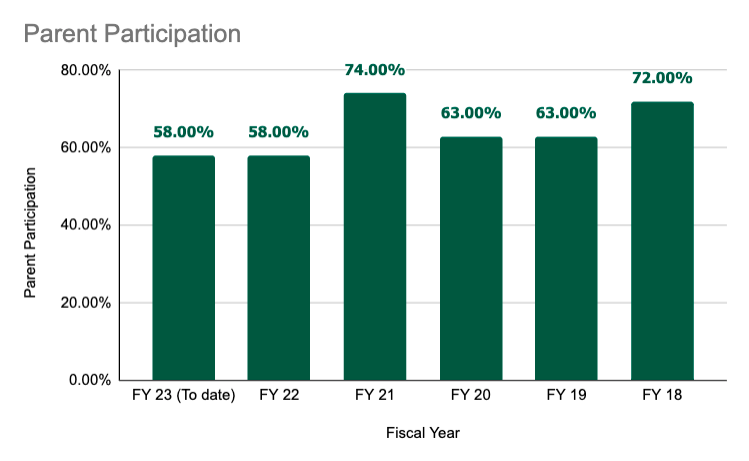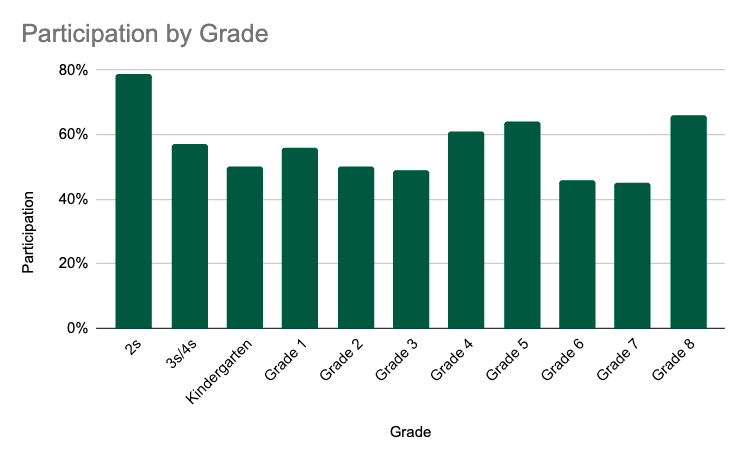 The goal for this year is 100% current parent participation. Any gift amount can and will make a difference! Each and every student benefits from gifts to the Apple Tree Fund.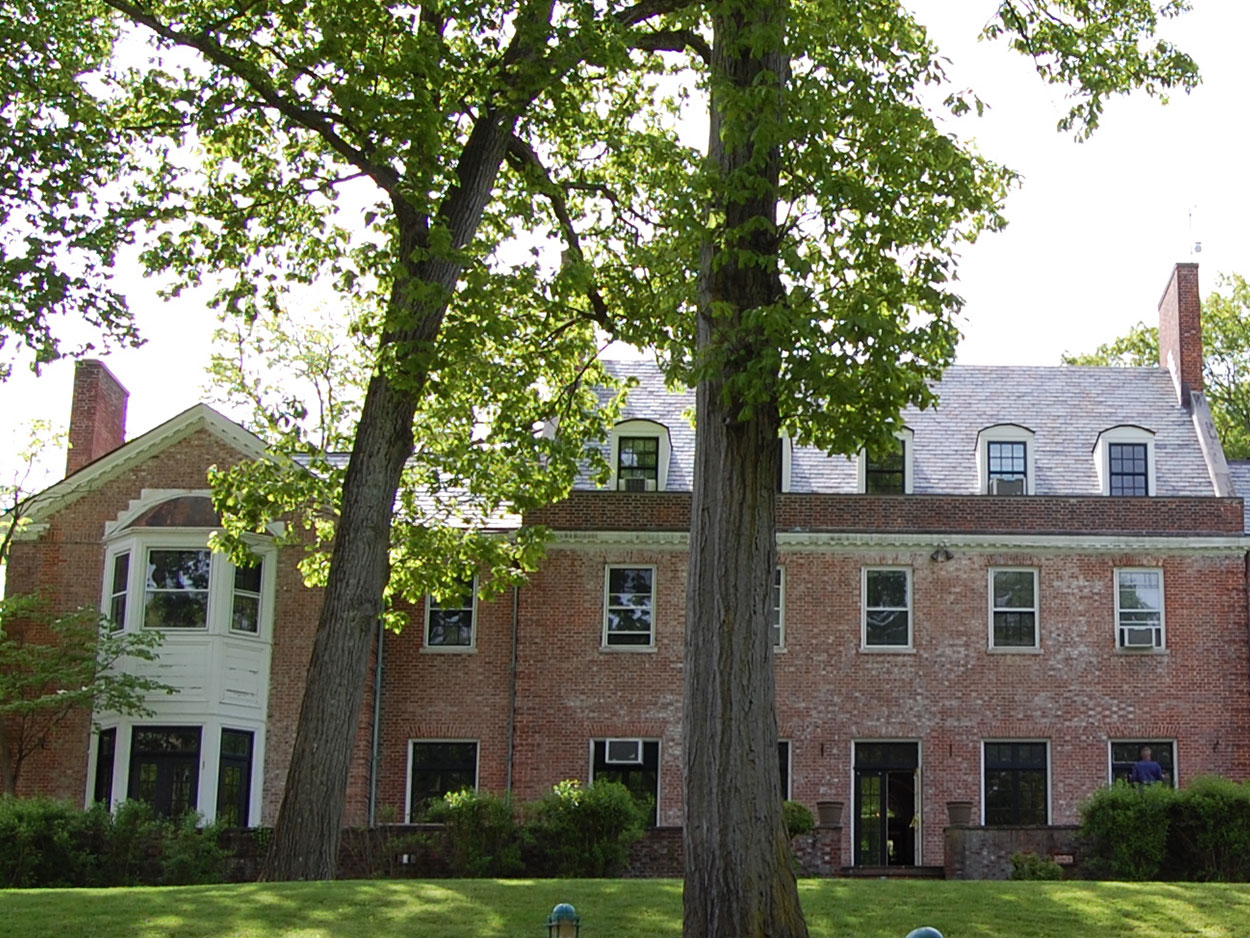 Morrow Society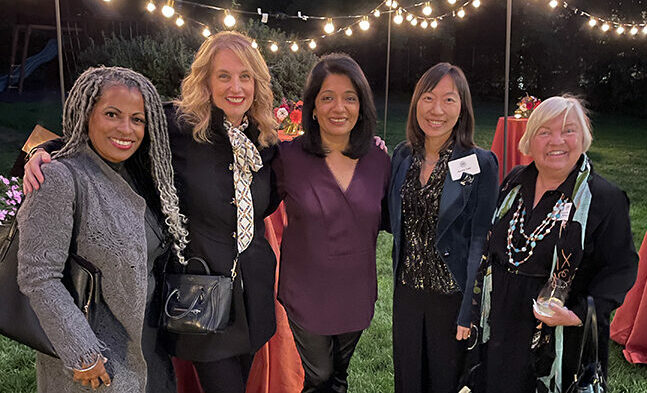 Leadership giving through the Morrow Society (donors who give $3,500 or more) and the Head's Council (donors who give $12,500 and above) plays an especially important role in shaping the direction of our school.
As of January 2023, 47 families (including 17 new this year) and two foundations have joined the Morrow Society. Additionally, there has been an increase in families that donate at the Head's Council level. EMS looks forward to thanking them at a very special event at the end of this academic year.
New and Noteworthy
A record gift from the Elisabeth Reeve Morrow Morgan Foundation
Members of the EMS leadership team and trustees met with some of the trustees of the foundation to provide them with an update and to make a request for this year. We are happy to report that the foundation granted a total of $200,000 — the foundation's largest gift to date.
New Endowment for the Summer String Festival
The Krijner family has generously made a gift of $100,000 to begin a new endowment: The Kirjner Family Fund. The family established the endowment in memory of Carlos Kirjner, to provide financial assistance to students who have been selected to attend the EMS Summer String Festival but do not have the financial ability to do so.
Upcoming Events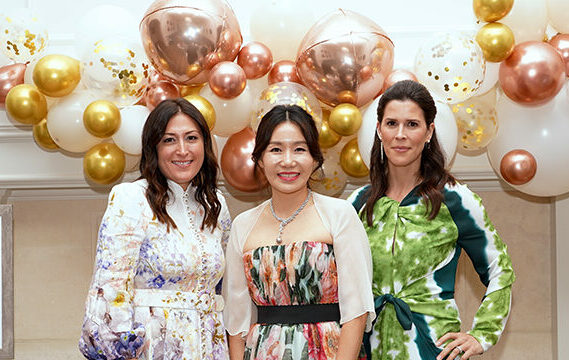 Spring Benefit
Planning is underway for the Spring Benefit, a very special evening for the EMS community, that will take place at Alpine Country Club at 6:30 p.m. on May 18, 2023, and includes cocktails, dinner, dancing, and an auction. The advancement team — along with Spring Benefit co-chairs Candace Gonzalez, Lillian Pien, Lauren Apgar, and Catherine Ferreria — aim to make the benefit inclusive and engaging while being mindful of fundraising needs.
This year, we're excited to honor Betsy Puchner, a past parent, former trustee, and dedicated EMS volunteer, and Gene Love, who is celebrating 36 years of service on the EMS faculty.
Alumni Lunch Panel
This March, Morrow House students will have the benefit of hearing from successful EMS alumni with diverse professional backgrounds who will talk about their careers and how EMS impacted the trajectory of their journey after graduating.
Young Alumni Pizza Party
This June, graduates 14–20 years of age are invited back to campus for the second annual young alumni pizza party.
Learn more about our vision and goals for the future of EMS
Important 2022–2023 State of the School topics include updates from Chilton House, Little School, and Morrow House, as well as Advancement, Auxiliary Programs, Communications & Marketing, Enrollment, Facilities & Operations, Finances, and Community Highlights