Social Studies at The Elisabeth Morrow School
About Social Studies at EMS
At EMS, students learn history by first understanding what community is and their role in it, then we expand the concept to larger and larger communities around the world.
In Chilton House (Age 2–Kindergarten), students learn about self, others, and being a part of our community. Throughout Little School (Grades 1–4), students and their families are invited to share their customs and traditions, and the curriculum equips students with the knowledge and skills to think analytically about local, national, and global citizenship, community, and culture. In Morrow House, students develop a working knowledge of the historical narrative of the United States, explore the history and development of ancient civilizations, investigate the history, politics, cultures, and religions of Asia, and look at historical perspectives from The Civil War to Civil Rights.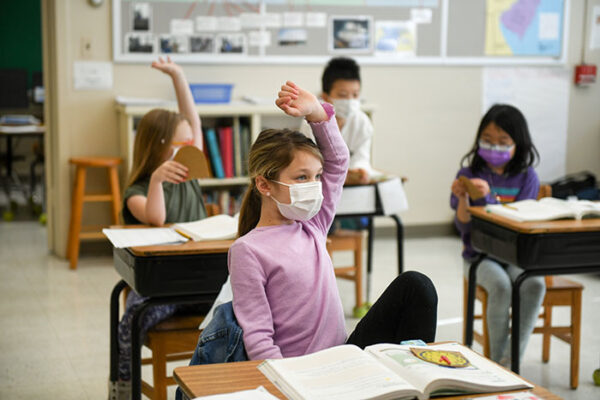 EMS prepares students for an impressive range of top-tier secondary schools.
Our students cultivate the ability to learn, think, explore, empathize, and lead. They graduate with the ability, mindset, and competencies to navigate a global world and are well-prepared to face an unknowable future.
EMS students are accustomed to a rigorous academic environment and welcome the demands of competitive secondary schools. They are often placed in advanced sections where they perform very well.
Your child would thrive at EMS. Schedule a time to talk to someone about joining our community.