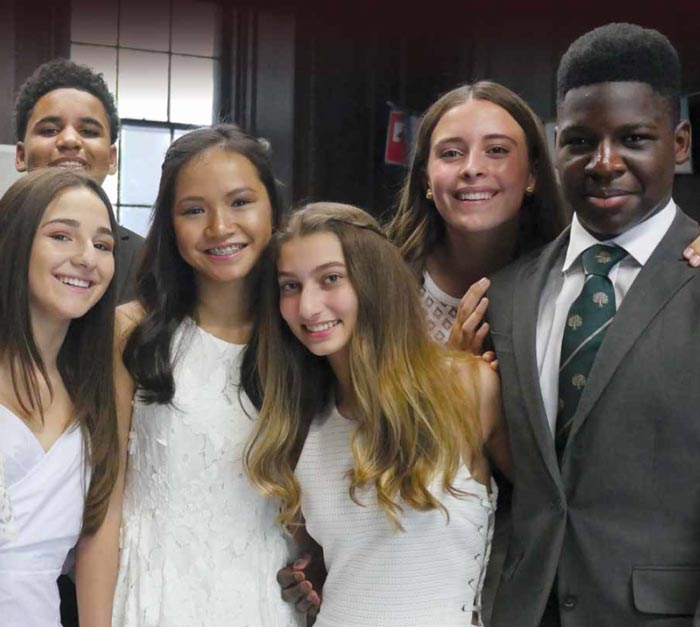 IMAGINE A MIDDLE SCHOOL EXPERIENCE WHERE ALL STUDENTS FEEL VALUED, CONFIDENT, AND ENGAGED.
EMS prepares middle school students for long-term success in a number of ways: by providing them with a diverse curriculum that doesn't align to just one high school; with small class sizes and the development of strong relationships with caring teachers; and through the guidance of a dedicated counselor coordinating social and emotional development and individualized learning. Through these relationships, we are able to carefully support the natural process of individuation and identity development that happens at this time.
In fifth through eighth grades, students are able to develop the capacity for abstract and metacognitive thinking, further develop a passion for learning, and hone their intrinsic motivation. We help students understand who they are as friends and community members, ensuring that they are equipped with the skills and strategies to learn, lead, and participate meaningfully in a global world.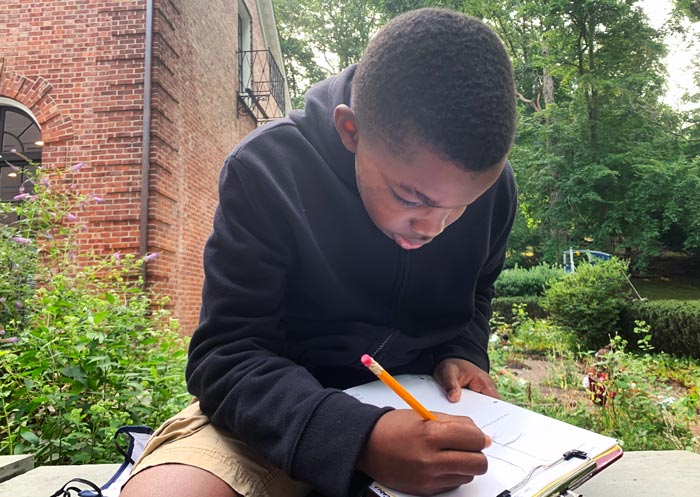 Parents and educators are partners.
Open communication with parents is one of the hallmarks of the Morrow House experience. In this critical time of development, the ability to be seen and heard is a product of working with families to understand what their children are experiencing and if they require more challenges.
At this stage, your child is becoming more independent and increasingly involved in activities outside the family. We encourage families' involvement in school and extracurriculars, so that, together, we can help your child appreciate the value and importance of education, be enthusiastic about learning, and achieve academic success.
Curious about where EMS graduates are accepted to secondary school?
Academy of the Holy Angels
Academies at Englewood
Avenues: The World School
Bergen Catholic High School
Bergen County Academies
Bergen County Technical High School
Berkeley Carroll School
Birch Wathen Lenox School
Blair Academy
The Bolles School
The Brearley School
The Browning School
The Calhoun School
Canterbury School
Chapin School
Choate Rosemary Hall
Collegiate School
Columbia Grammar & Preparatory School
Convent of the Sacred Heart
The Dalton School
Dana Hall School
Deerfield Academy
Delbarton School
DePaul Catholic High School
Don Bosco High School
Dwight-Englewood School
Dwight School
Eagle Hill School
Ethical Cultural Fieldston School
Fordham Preparatory School
Grace Church School
Hackley School
Hawthorne Christian Academy
Heschel School
Hewitt School
High Technology High School
The Hill School
Hopkins School
Horace Mann School
The Hotchkiss School
Immaculate Heart Academy
Kimball Union Academy
The Lawrenceville School
Leman Manhattan Preparatory School
The Loomis Chaffee School
Loyola School
The Masters School
Mercersburg Academy
Millbrook School
Montclair Kimberley Academy
Newark Academy
Northfield Mount Hermon School
Paramus Catholic High School
Passaic County Technical Institute
The Peddie School
Pennington School
Phillips Academy Andover
Phillips Exeter Academy
Pioneer Academy
Pomfret School
Public/District Schools
Riverdale Country School
Saddle River Day School
Sacred Heart High School
S.A.R. High School
Scranton Preparatory School
The Spence School
St. Andrew's School
St. Joseph's Regional High School
St. Paul's School
Trevor Day School
Trinity School
The Ursuline School
Winston Preparatory School
York Preparatory School
The Value of Morrow House at The Elisabeth Morrow School
Morrow House isn't just "the middle" or some passing experience, but rather a culmination of childhood and the beginnings of adolescence.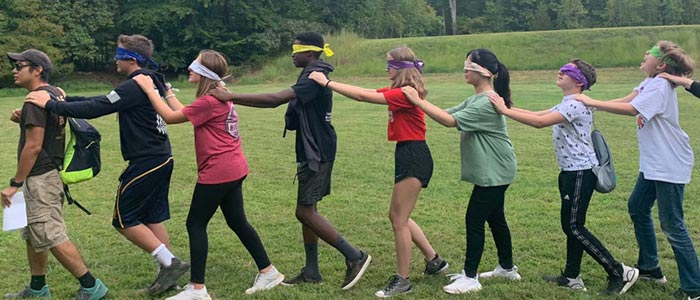 balacing challenge and support
Middle school is a special time in the lives of young people when they undergo enormous physical, emotional, and academic growth, becoming more independent with the continuous guidance and support of the faculty and staff. The curriculum in Morrow House encourages students to engage their natural curiosity about the world while becoming more serious about academics. Middle school students continue to be both challenged and supported while developing a strong work ethic, which helps prepare them for the academic rigors of secondary school.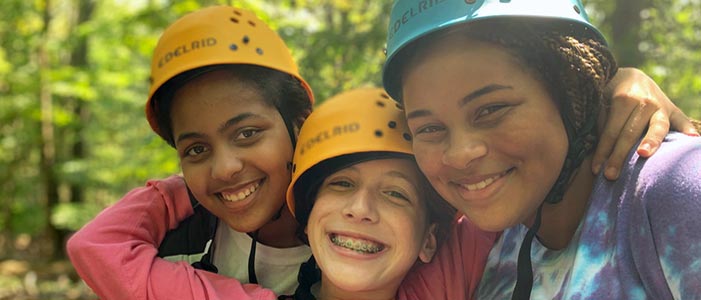 providing a developmental advantage
Research supports what EMS has known all along: Schools that culminate in eighth grade can better support students' development at this pivotal stage. Studies also show that students in K-8 schools outperform their middle school peers in reading, language arts, and mathematics and have better overall experiences. Importantly, our eighth-graders are able to select their secondary school with a thoughtful knowledge of who they are — which evolves rapidly at this stage — and which learning environment will best serve them.
EMS is the best way to truly prepare your child for the rigors of top-tier secondary schools.
We encourage our students to remain within the EMS family from the time they join through their eighth-grade graduation so we can best prepare them for secondary education success.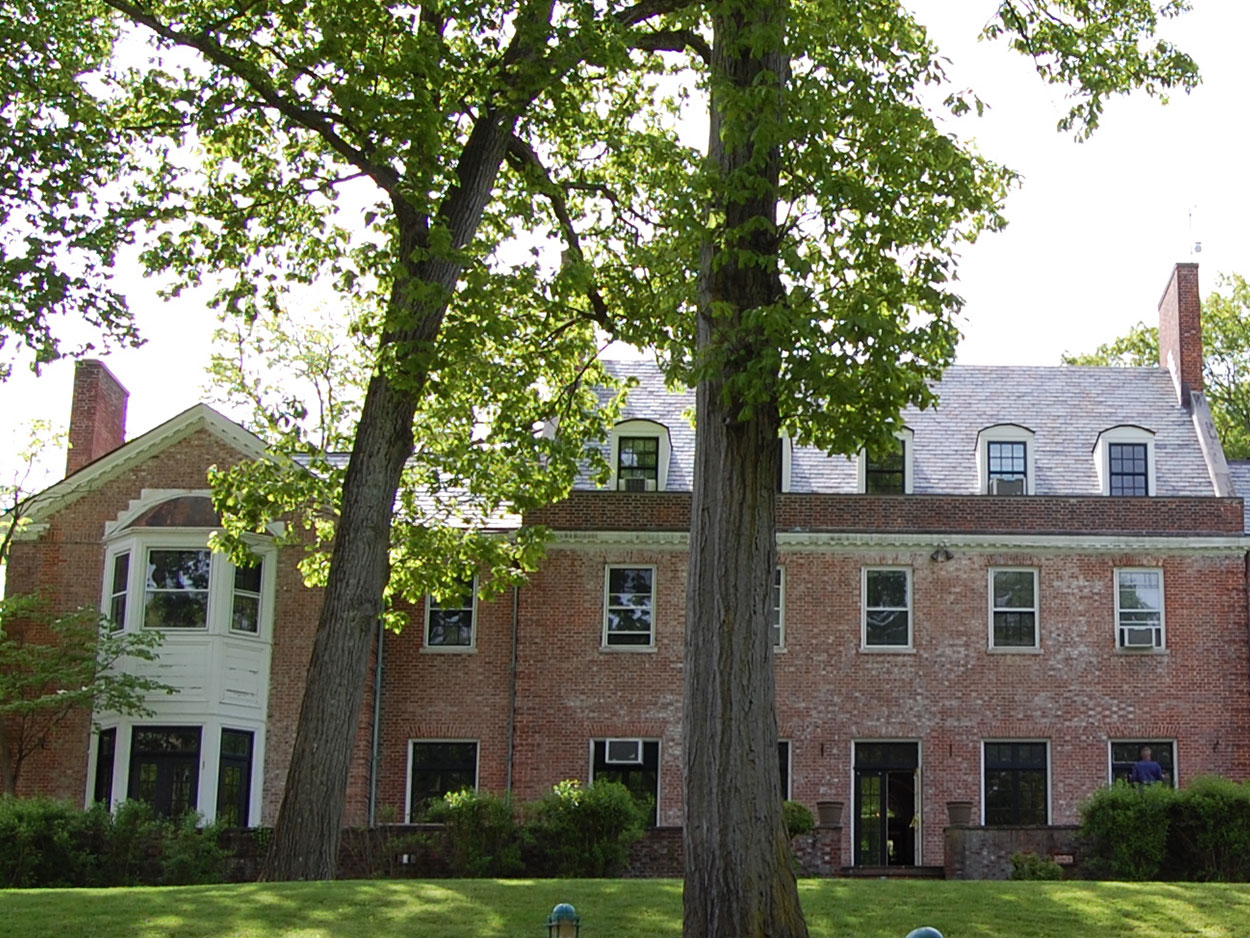 Teeing up Secondary School Success
Choosing a secondary school is an exciting time in your child's life when they'll reflect on the student they are now and the one they hope to become. It is also a time for families and EMS to work together to help our eighth-graders think through the kind of educational environment in which they'll thrive. This is often a powerful and exciting process for both parents and students, as this process of self-examination and discovery sets the stage for success after graduation.
In a yearlong partnership that begins in the spring of seventh grade, we work closely with families to investigate the rich diversity of school choices to find the right fit. Our students explore a variety of schools, imagine themselves in new environments, envision their futures as young adults, and challenge themselves through a process that, while rigorous, can be incredibly rewarding.
In the fall of eighth grade, students are offered optional test preparation courses after school and are assigned a faculty mentor who works with them to sharpen their interview skills. EMS students benefit from the relationships we maintain with admission offices of secondary schools, and our Director of Secondary School Placement answers questions and advocates on behalf of our students.
Knowing that our graduates excel in the academic and extra-curricular programs in highly competitive schools, secondary schools love EMS students and seek them out!
Academy of the Holy Angels
Academies at Englewood
Avenues: The World School
Bergen Catholic High School
Bergen County Academies
Bergen County Technical High School
Berkeley Carroll School
Birch Wathen Lenox School
Blair Academy
The Bolles School
The Brearley School
The Browning School
The Calhoun School
Canterbury School
Chapin School
Choate Rosemary Hall
Collegiate School
Columbia Grammar & Preparatory School
Convent of the Sacred Heart
The Dalton School
Dana Hall School
Deerfield Academy
Delbarton School
DePaul Catholic High School
Don Bosco High School
Dwight-Englewood School
Dwight School
Eagle Hill School
Ethical Cultural Fieldston School
Fordham Preparatory School
Grace Church School
Hackley School
Hawthorne Christian Academy
Heschel School
Hewitt School
High Technology High School
The Hill School
Hopkins School
Horace Mann School
The Hotchkiss School
Immaculate Heart Academy
Kimball Union Academy
The Lawrenceville School
Leman Manhattan Preparatory School
The Loomis Chaffee School
Loyola School
The Masters School
Mercersburg Academy
Millbrook School
Montclair Kimberley Academy
Newark Academy
Northfield Mount Hermon School
Paramus Catholic High School
Passaic County Technical Institute
The Peddie School
Pennington School
Phillips Academy Andover
Phillips Exeter Academy
Pioneer Academy
Pomfret School
Public/District Schools
Riverdale Country School
Saddle River Day School
Sacred Heart High School
S.A.R. High School
Scranton Preparatory School
The Spence School
St. Andrew's School
St. Joseph's Regional High School
St. Paul's School
Trevor Day School
Trinity School
The Ursuline School
Winston Preparatory School
York Preparatory School