We know that finding the right school environment for your child is an extremely important decision and that many of our applicants are going through the school search and application processes for the first time. Please know that the admissions team at EMS is here to guide you through the application process, and we invite you to connect with us before you begin.
We'd love to meet you
You can also reach out to us by phone at 201-568-5566 ext. 7212 or email at admissions@elisabethmorrow.org.
Begin Your Application
We are accepting applications for the 2022–2023 academic year; however, space is very limited. Contact the admissions office to determine if there are any openings in your child's grade. The application season for the 2023–2024 academic year will begin on Sept. 15, 2022.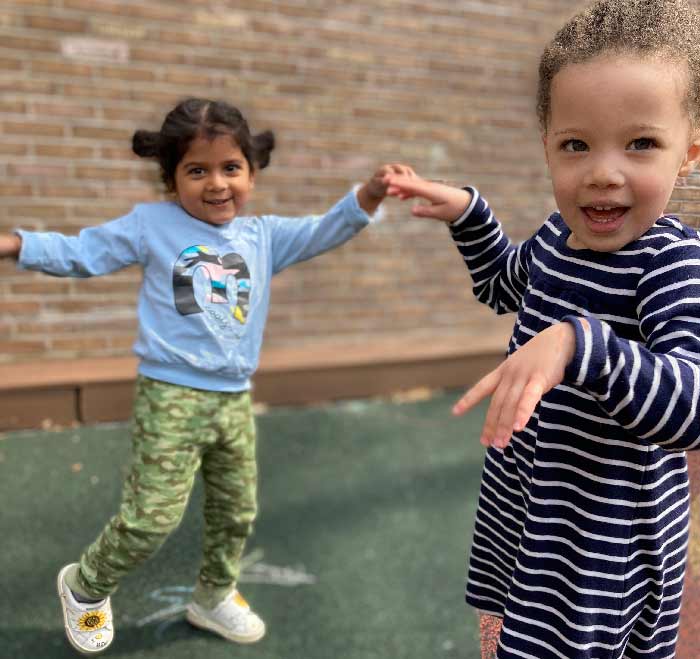 For our youngest students, discovery is everywhere.
We introduce our young learners to diverse materials and projects that foster process-based problem-solving, and we engage them in a variety of performing, visual, and musical arts experiences.
THE FIRST YEARS OF A CHILD'S LIFE PROVIDE THE FOUNDATION FOR A LOVE OF LEARNING.
Our Early Learning program celebrates children's intellectual potential at a time when they can learn and socialize in an environment designed for discovery, empowerment, collaboration, and problem-solving.
KINDERGARTEN IS A KEY PART OF OUR EARLY LEARNING DIVISION.
Kindergarten, in many ways, is a bridge year, during which children learn in a more structured academic setting but are still benefiting greatly from the kind of hands-on, play-based approach that our Early Learning program offers.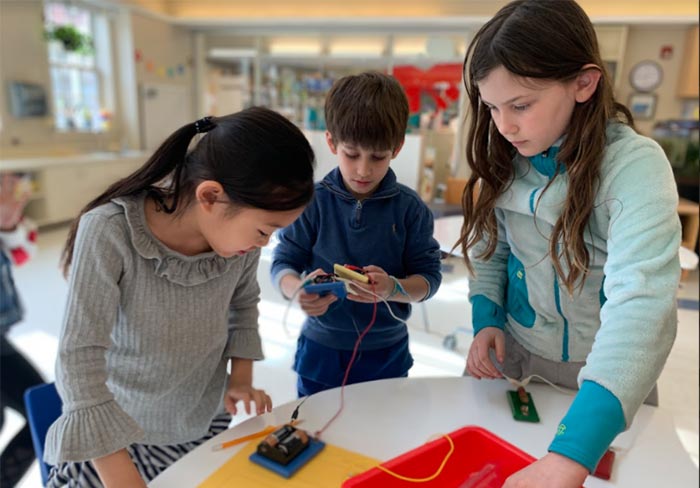 OUR STUDENTS DEVELOP A "MAKER MINDSET."
Little School is where we begin the deep dive into building skills that will ensure a lifetime of success. Academic excellence requires continuous improvement, and our educators and staff are dedicated to pursuing the latest techniques and tools to give our students an advantage.
RESILIENCE AND EMOTIONAL INTELLIGENCE are built into the curriculum.
Social-emotional learning (SEL) is a critical component of the toolset for our students at this stage, and EMS has developed a social and emotional learning curriculum where students think beyond themselves to solve problems and develop empathy.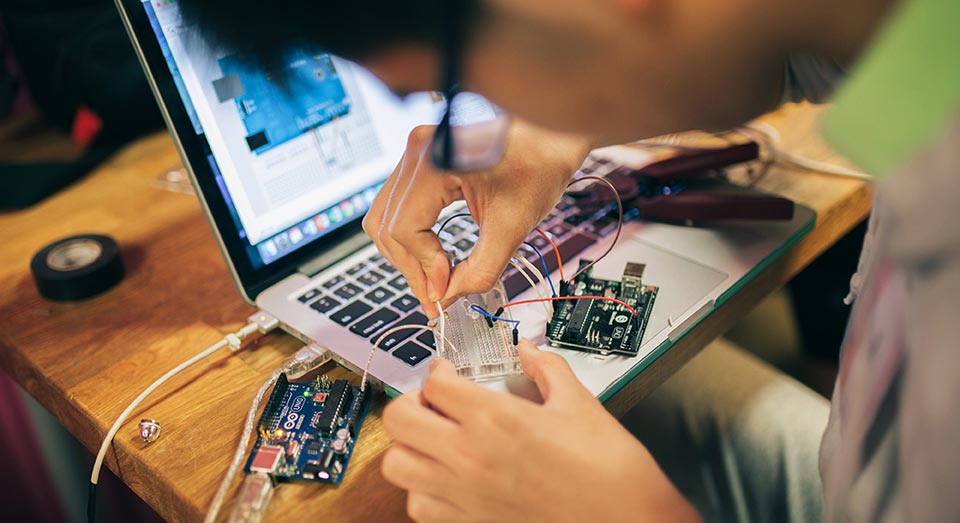 IMAGINE A MIDDLE SCHOOL EXPERIENCE WHERE ALL STUDENTS FEEL VALUED, CONFIDENT, AND ENGAGED.
We help students understand who they are as individuals and community members, ensuring they are equipped with the skills to learn, lead, and participate meaningfully in a global world.
We can see your child at EMS. When you can see your child here, it's time to apply.
The bridge between home and school is essential in fostering academic, social, and emotional development. That relationship begins the first time you connect with EMS.