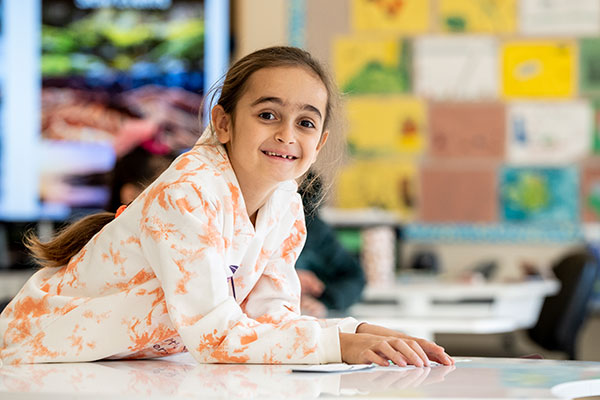 EDUCATION IS MORE THAN ACADEMIC STUDY.
We seek to understand and help develop the whole child, paying great attention to the social and emotional growth of each student. Our curriculum is never static, changing with each student to bring engaging topics into the learning process.
Students at EMS investigate challenging concepts and construct meaning through experiential and integrated learning at every level. Our school environment is engineered to build confidence and self-awareness in our students so that they can become thinkers and leaders in an increasingly interconnected global community. We want our students to put what they learn to use, develop a broad sense of themselves, and discover passions that will become the underpinnings of a successful life.
We prepare today's learners for tomorrow's possibilities.
Little School is where we begin the deep dive into building skills that will ensure a lifetime of success. Academic excellence requires continuous improvement, and our educators and staff are dedicated to pursuing the latest techniques and tools to give our students an advantage.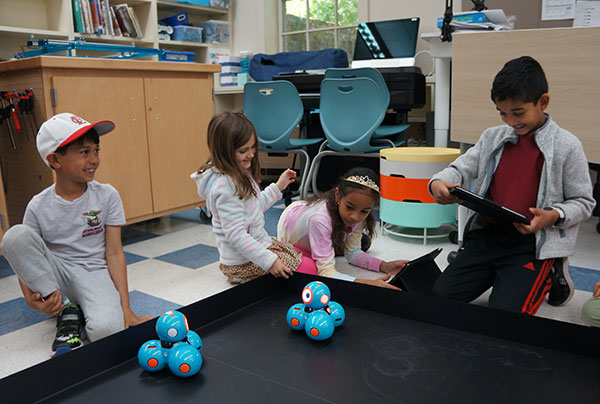 Our students develop a "maker mindset"
Our students can deepen their understanding of science, technology, engineering, the arts, and math (STEAM) at campus innovation hubs where they can create, make, and learn. Through the curriculum, children make connections within the STEAM disciplines and humanities, learn to work collaboratively, help solve real-world problems, and actively participate in the engineering design process.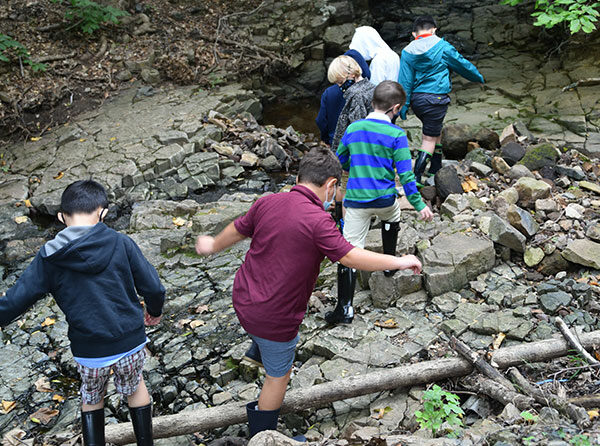 Learning happens everywhere
Our classrooms expand onto our 14-acre campus, a certified wildlife habitat that provides ample potential for impromptu lessons about the natural world. At any moment, a science class may circle around a praying mantis making its way across our courtyard or observe a rescued turtle living in our pond.
Through outdoor education, gardening, field trips, after-school adventures, and weekend programming, our students gain perspective on the world and how they fit within and can influence it.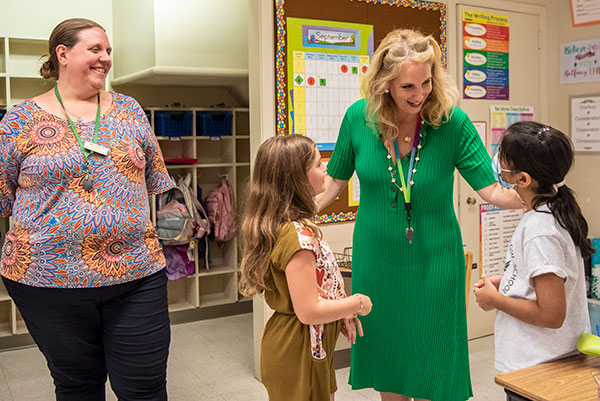 STUDENTS CULTIVATE RESILIENCE AND EMOTIONAL INTELLIGENCE
As a teaching faculty, we foster a culture of care and help students develop listening skills in tandem with the capacity to regulate emotional responses, to ensure that we truly hear what others are saying before evaluating their words or actions. Social-emotional learning (SEL) is a critical component of the toolset for our students at this stage, and EMS has developed a social and emotional learning curriculum called "CORE SEL" where students think beyond themselves to solve problems and develop empathy.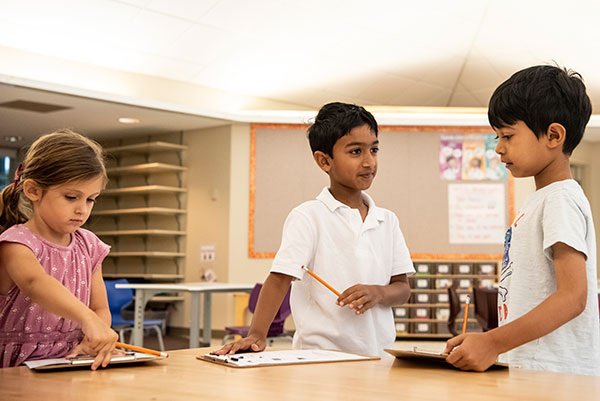 We appreciate and celebrate our differences
Students receive many real-world benefits from learning to navigate a multicultural environment at a young age. Our community includes more than 20 languages other than English and individuals from dozens of countries. Our faculty and staff also engage in local, national, and international professional development around issues of equity and identity. Through our community values and experiences introduced through an EMS education, our students prepare to become global citizens.