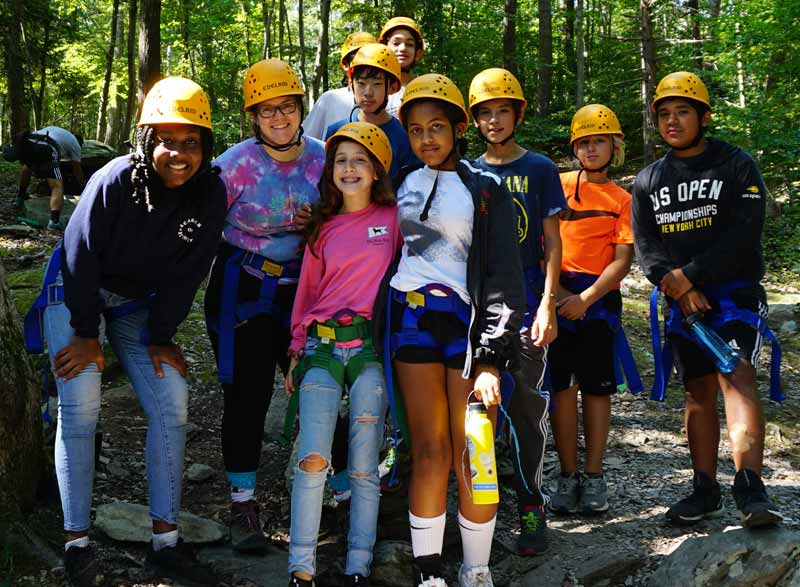 Working in education isn't just about building future leaders.
When you join a community of supported learning, you grow, too.
The inclusivity at EMS is unlike anything I have experienced both as an employee and a parent. We don't provide a one-size-fits-all model for the students or staff, and that's why everyone thrives here.

Keila Pernia
Working at EMS is a refuge from the city
The Elisabeth Morrow School campus sits on 14-acres in Bergen County and offers our employees a natural setting and plenty of room to spread out.
We aren't just a school, we are a community. Ensuring each staff member feels supported in their professional development and growth is the best benefit we offer — but we offer traditional benefits, too!
Benefits
Health Benefits
Robust Medical Insurance
Dental Insurance
Vision Insurance
Flexible Spending Account Program or Health Savings Account
Dependent Care Account Program
Life Insurance up to two times employee annual salary, not to exceed $125,000
Voluntary Supplemental Life Insurance
Short Term and Long Term Disability Coverage
Professional Development
Tuition Remission and Continuing Education Benefit
Tuition Remission for employee's children enrolled in school
Tuition Remission for camps
College/University School Study Tuition Support
Vacation and Time Off Policies
10-month employees receive 12 PTO days a year (Sept.–June)
12 month employees receive 12 PTO days year-round and 20 vacation days (July-June)
403(b) Retirement Plan
The school provides eligible employees with access to participation in a 403(b) retirement plan. Eligible employees may contribute up to the maximum applicable IRS limits from day one.
In years 0-5 of employment, the school will match up to 5% of what the employee contributes
In years 6-10 of employment, the school will match up to 7.5% of what the employee contributes
In years 11 and thereafter, the school will match up to 10% of what the employee contributes