For the 2022-2023 academic year, 90 new students enrolled — the largest number of new students in more than a decade. Interest in EMS from prospective families has increased, and inquiries have more than doubled in the last year. Application numbers have risen by 20%. However, supporting financial need remains a challenge, with 44% of applicants having requested financial aid.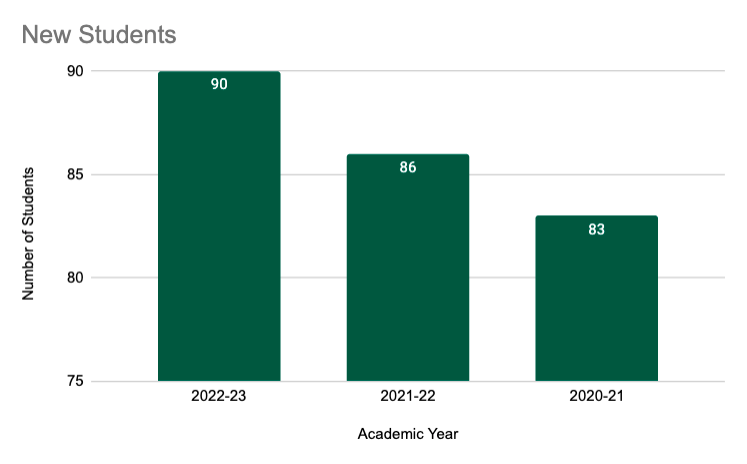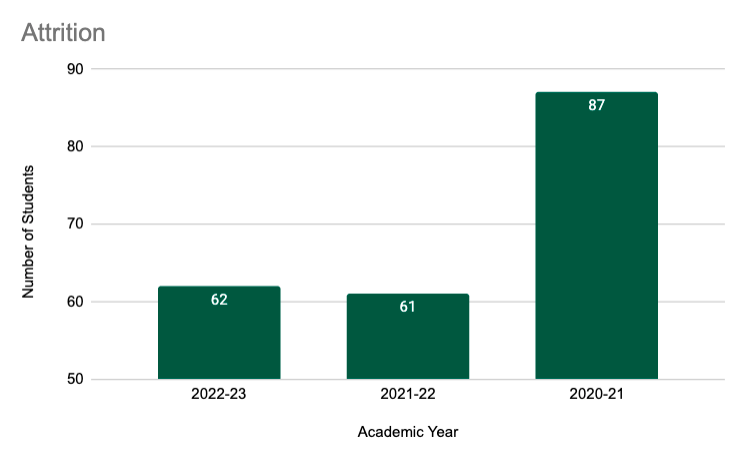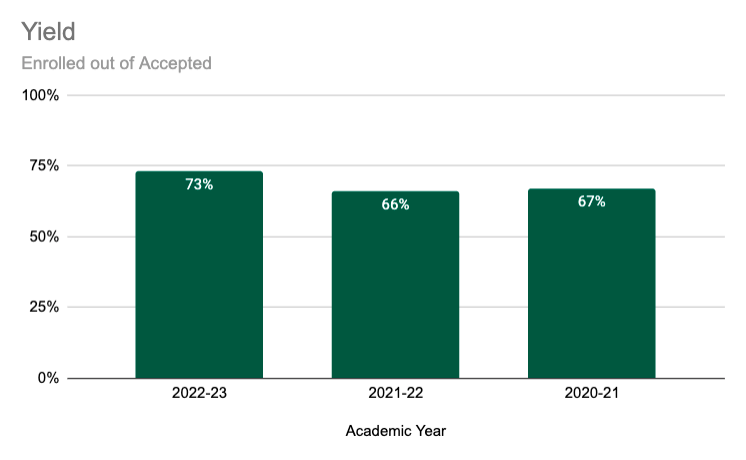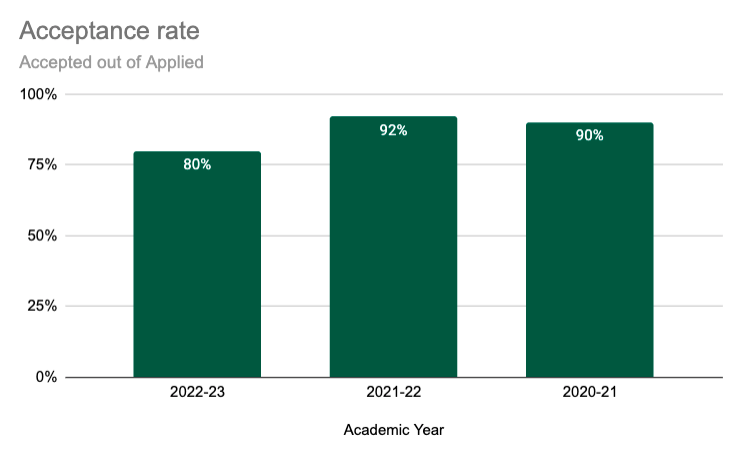 The Admissions Process
The admissions team maintains a personalized approach with all families who inquire, tailoring their admissions experience to their needs and interests.
Beginning in the 2022–2023 admissions cycle, in-person classroom visits are required for applicants. This enables the admissions team to better assess the mission-appropriateness of applicants and include faculty in the process.
New AND CONTINUING efforts
EMS is embarking on several efforts to expand its applicant pool, including:
new programming in potential markets that leverage the expertise of EMS administration.
holding parent and caregiver conversations on campus that highlight EMS' expertise in nursery–eighth-grade education, as well as the advantages of this particular model.
continued targeted advertising strategy to reach families who are searching for schools.
our Seedlings program, a 10-week immersive, enriching learning experience to familiarize the parents of young children with EMS prior to enrolling in the 2s program.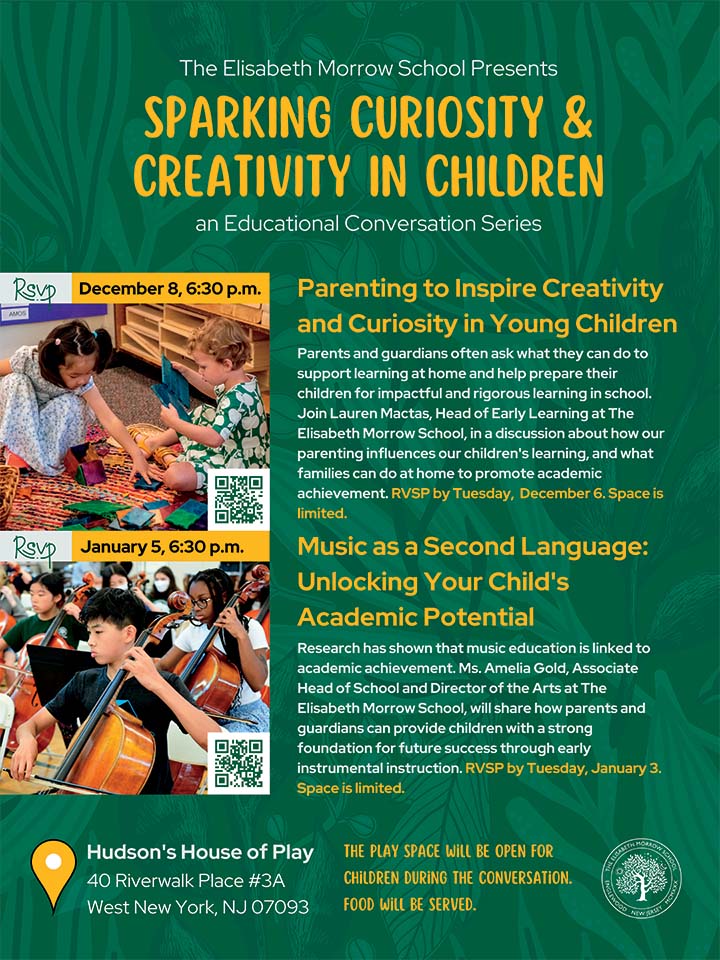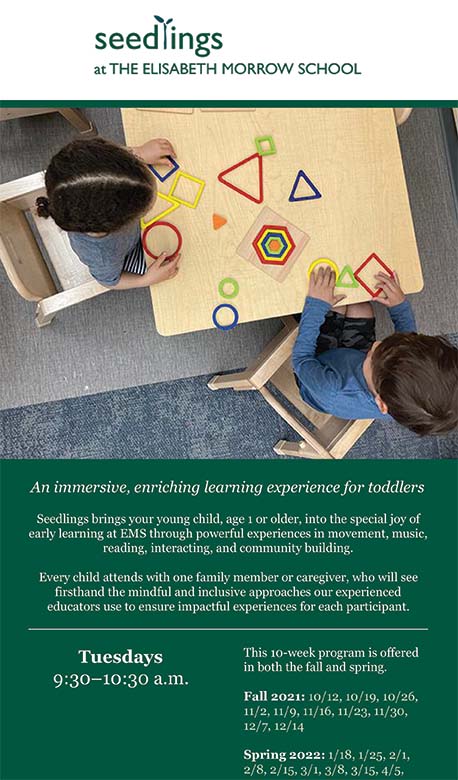 Retention
The newly formed Retention Committee and Enrollment Planning Working Group bring together school leaders to develop processes to address enrollment and retention concerns. They develop and implement systemic, sustainable strategies, policies, and practices that will attract and retain mission-appropriate students and families and ensure the continued financial health of the school.
Taking advantage of the return of in-person gatherings, the committee has planned more than 20 retention-related events to introduce the community to school leaders and provide education and partnership on relevant topics like digital citizenship, leadership, curriculum, project-based learning, and the secondary school process. These events are opportunities for educational and child development experts to weigh in on topical issues and provide families with practical advice for navigating challenging topics with the help and support of others in the community.
Additionally, the committee has tailored conversation topics to the questions and concerns families express at different stages of their child's development. This year, we are hosting seven events for Chilton House families, six for Little School families, six for Morrow House families, and seven that are appropriate for all EMS families. The conversations provide a forum for open dialogue between school and home in support of children's academic, social, and emotional growth as well as celebrate and encourage our students' accomplishments.

HIGHLIGHTS FROM EMS' DIVISIONS AND ADMINISTRATIVE DEPARTMENTS
2022–2023 State of the School: Updates from Chilton House, Little School, and Morrow House, as well as Enrollment, Advancement, Auxiliary Programs, Communications & Marketing, Facilities & Operations, Finances, and Community Highlights