The Elisabeth Morrow School directs all of its resources to its primary mission of education. More than 85% of the school's annual expenses support educational programs in the form of faculty and staff salaries, benefits, program and instructional materials, and financial aid. The school's physical plant, technology services, general administrative support, and capital improvements account for the remaining 15%.
2021–2022 Fiscal Year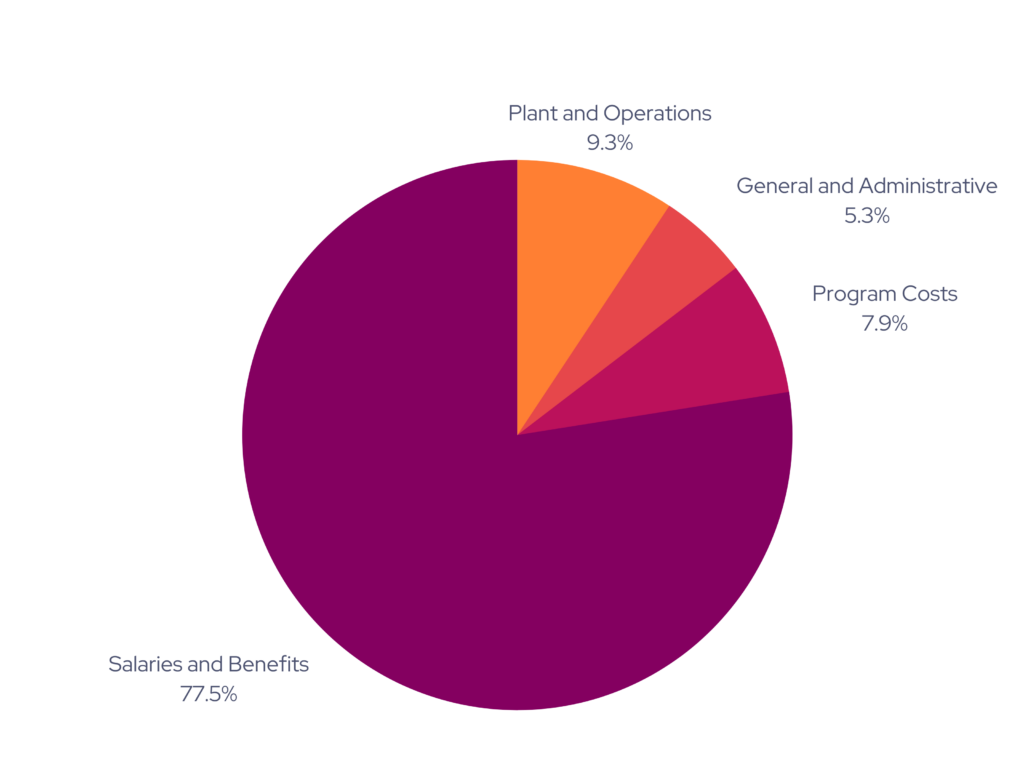 Expenditures
As with all independent schools, the cost of education significantly exceeds the full cost of tuition for every student.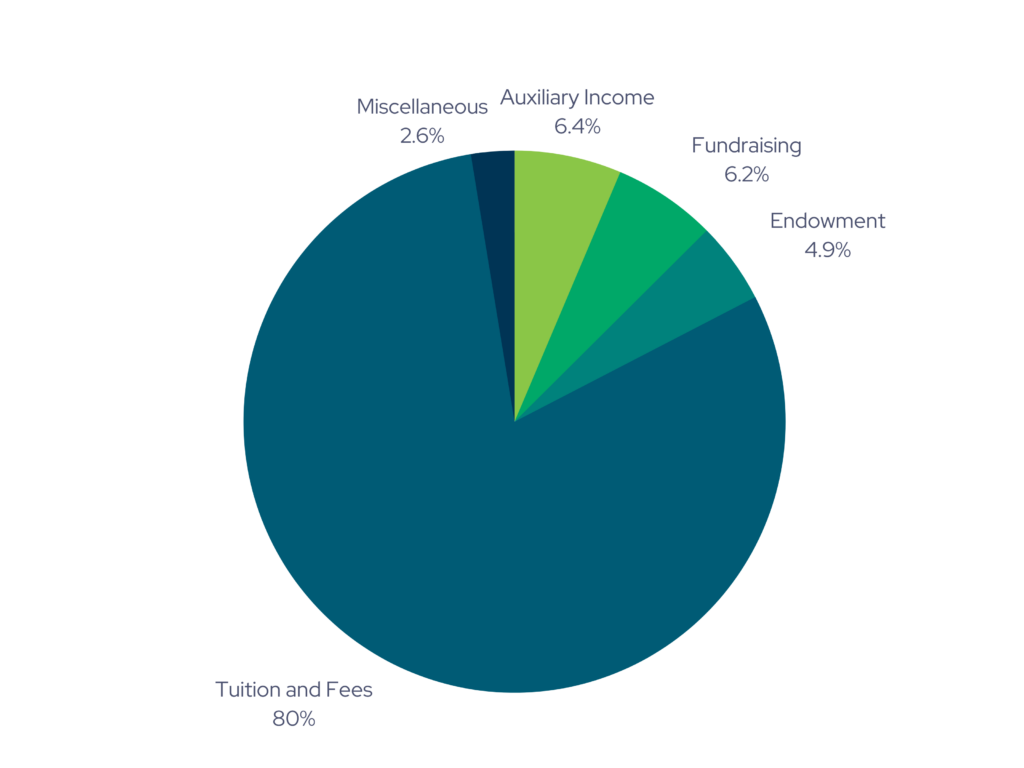 Revenue
Generous donations to the Apple Tree Fund from alumni, current parents, grandparents, trustees, foundations, and other friends — and support of EMS' annual spring benefit — help close the gap between tuition revenue and actual program costs.
HIGHLIGHTS FROM EMS' DIVISIONS AND ADMINISTRATIVE DEPARTMENTS
2022–2023 State of the School: Updates from Chilton House, Little School, and Morrow House, as well as Enrollment, Advancement, Auxiliary Programs, Communications & Marketing, Facilities & Operations, Finances, and Community Highlights