The goal of Auxiliary Programs is to provide families with quality enrichment programs while extending the school hours to accommodate families' schedules. These programs — Before and After Care, the After School Adventures Program, Jr. Eagles Saturday sports program, Instrumental Music Lessons, facility rentals, Spring Break Mini-Camp, Eagle Arts Week, and Summer Explorations — also help students and families make connections with students and faculty in other grades to help build our EMS community.
New for Summer 2023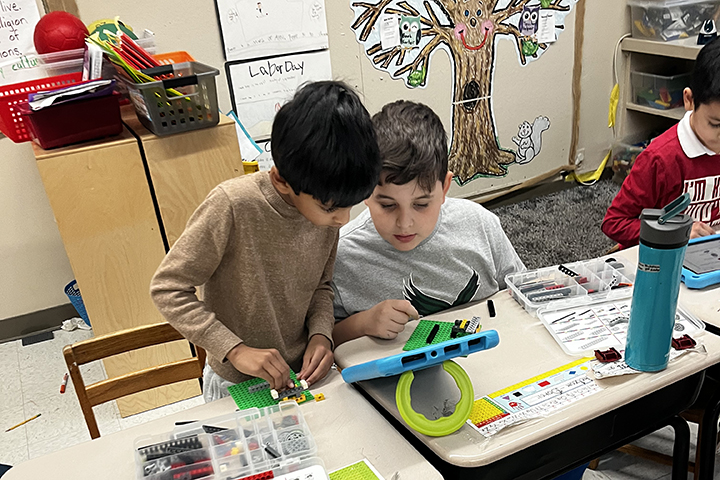 New Class Offerings
for fourth through seventh grades in areas of coding, robotics, and digital game design and expanded offerings for students entering seventh grade to meet the increased interest in Summer Explorations.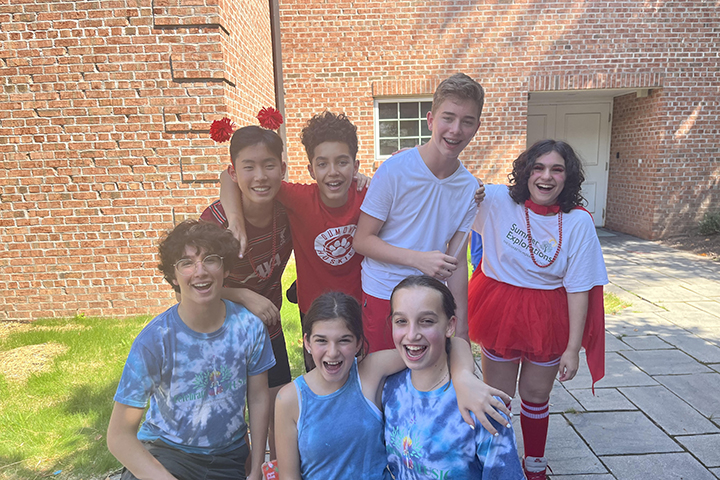 More Leaders, More Training
as Summer Explorations' "Leaders in Training" program now welcomes students entering seventh grade, in addition to those in eighth and ninth grades.
Auxiliary Program Leaders in Action
Jillian Henthorn, the Auxiliary Programs associate, recently published her first book, "Bunny Builds a Home." She led students in workshops during the EMS Book Fair in November 2022.
Auxiliary Program Enhancements
SupportING Family-Teacher Conferences
Worked with the Parents Association and Book Fair Committee to provide workshops during conference days
Streamlining Systems
Working with the Business Office to improve billing processes for Auxiliary Programs
Reintroducing Jr. Eagles
Jr. Eagles Sports program returns with soccer, basketball, tennis, and lacrosse
Bringing Back Mini-Camp
Spring Break Mini Camp returns in March 2023
Funding The Operating Budget
Auxiliary Programs contribute about 9% to the overall EMS operating budget
HIGHLIGHTS FROM EMS' DIVISIONS AND ADMINISTRATIVE DEPARTMENTS
2022–2023 State of the School: Updates from Chilton House, Little School, and Morrow House, as well as Enrollment, Advancement, Auxiliary Programs, Communications & Marketing, Facilities & Operations, Finances, and Community Highlights