Maintenance and Upgrades
We have continued efforts to upgrade our facilities to match the incredible programs designed by our faculty and administration. In the last three years, including the 2022–2023 academic year, the school will have invested over $7 million throughout its three divisions. The strategy is driven by program needs as defined by the strategic plan, as well as the continual need for maintenance and modernization while being true to the original campus design.
Facility projects in this past year have been executed in an environment challenged by labor constraints, supply chain disruptions, and significant materials cost increases.
Completed Projects
Full replacement of the Morrow House heating system
Renovation of classrooms with new LED lighting, ceilings, carpeting, furnishings, and A/V equipment
New lockers for the seventh grade and a centralized cubby area for the eighth grade
Additional science classroom in Morrow House
Additional 2s program space in Chilton House
Phase 2 of the Campus Network Infrastructure
Upcoming Projects
Addition of a Morrow House STEAM center
Campus Network Infrastructure Phase 3 (Core Equipment replacement) begins in Little School
Stormwater management planning focused on Morrow House
Various campus-wide planned replacement projects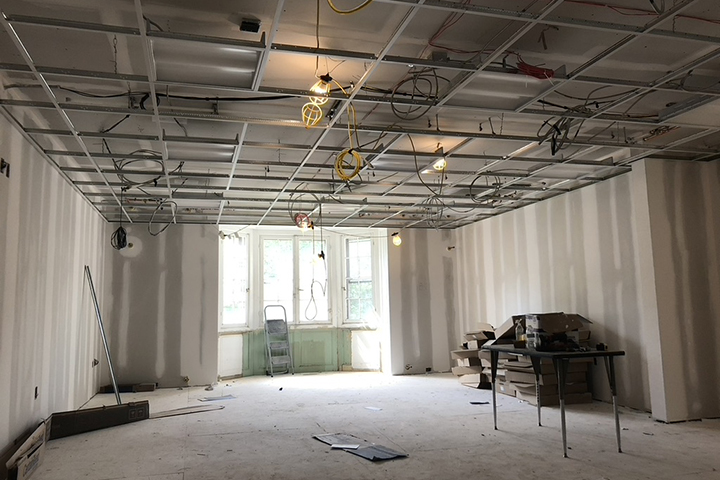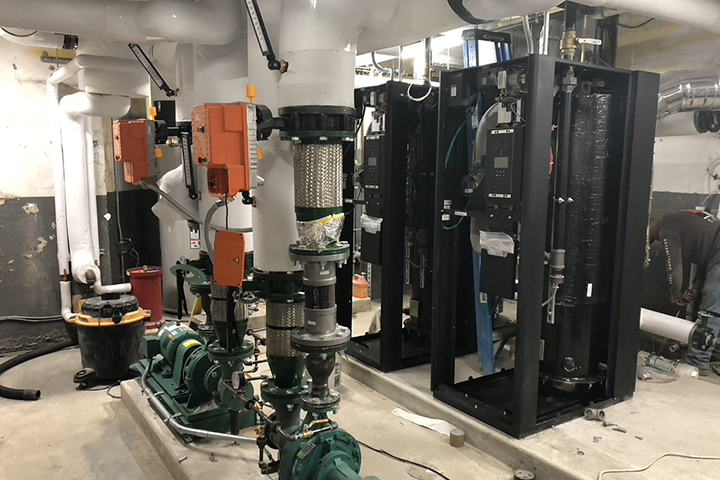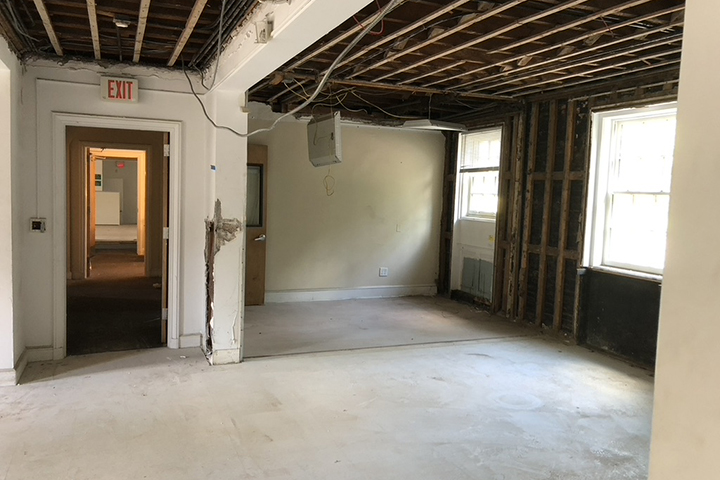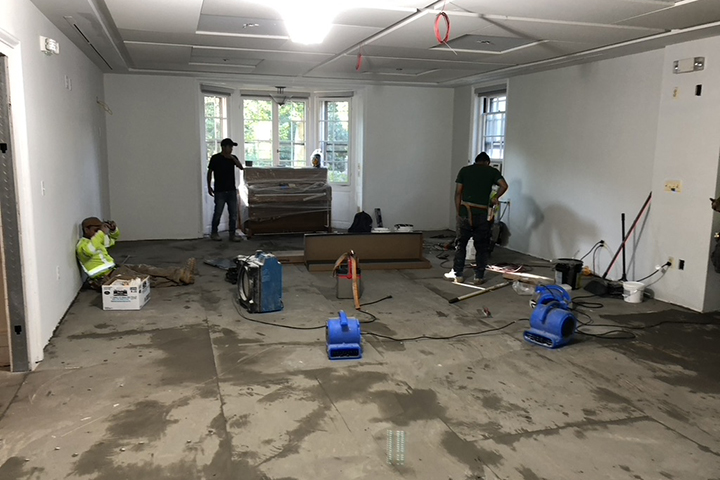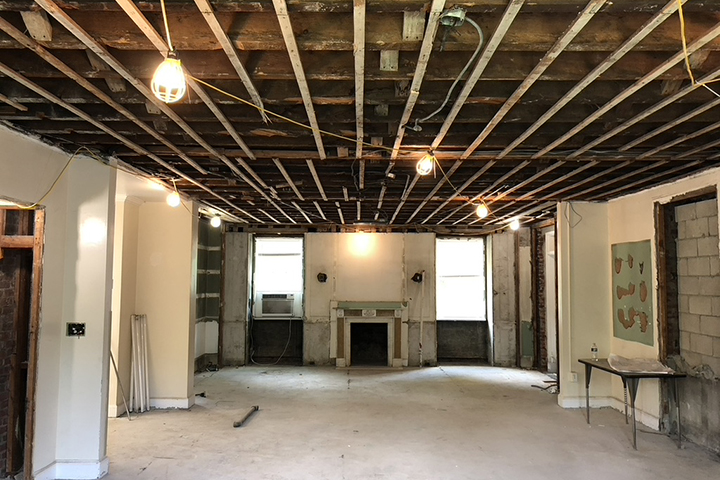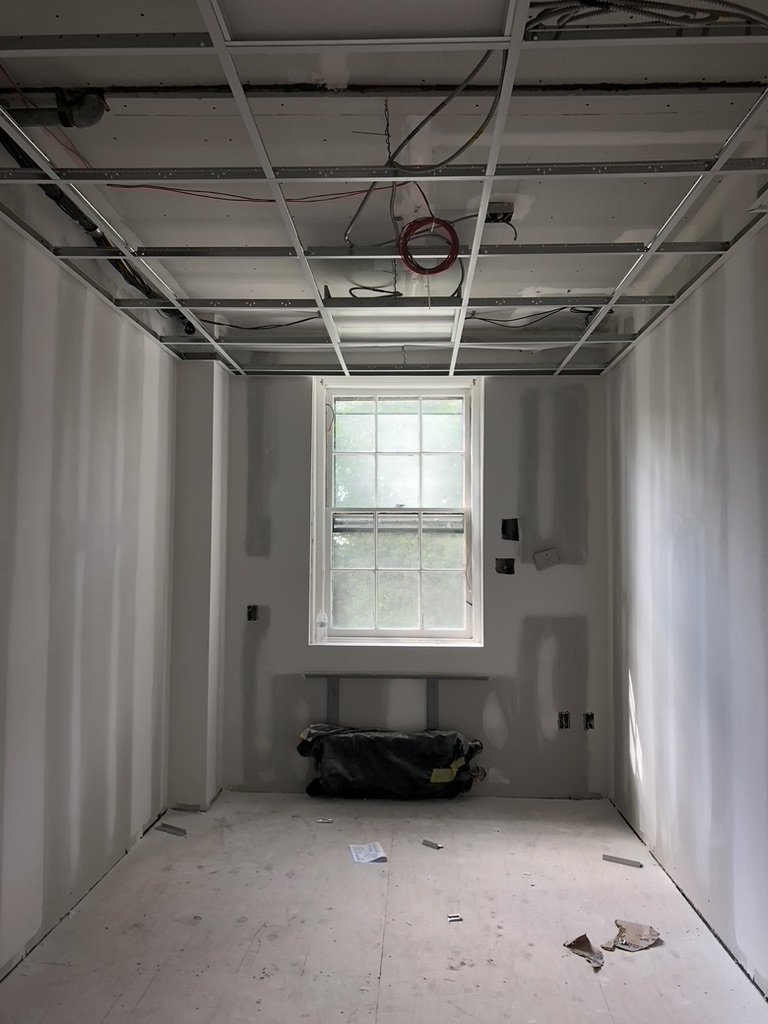 Food Service
In late spring 2022, a Food Service Committee was established, composed of parents, administrators, faculty, and staff. This group worked through the spring and summer to vet a number of vendors and program offerings and selected the YAY Lunch program, launched at the beginning of academic year 2022–2023.
The committee meets regularly to review program offerings, solicits feedback from students and families, and will continue to seek opportunities to refine offerings, reduce costs, and make the program as accessible as possible to all EMS community members.
Transportation
As a response to the national shortage of buses and drivers and the resulting transportation challenges faced by schools across the country, EMS partnered with RideAlong Now (RAN) in the 2022–2023 academic year to offer benefits and flexibility beyond traditional bussing.
As we prepare for the 2023–2024 academic year, the school is working with multiple vendors to restore traditional bussing services to New Jersey and New York City routes. As vendors have indicated improvements in both bus and driver availability, EMS is establishing service routes as early as possible to reserve available resources and, for the upcoming school year, will offer only traditional bus services where routes are able to be established.
Safety and Security
emergency operations plan
is under review, ensuring continued alignment with National Standards and best practices with the Englewood Police Department and Bergen County Prosecutor's Office
Monthly emergency drills
as required by the state
Visitor Management procedures
deployed during the pandemic remain in place for all campus visitors
Visitor Screening
against a national sex offender database
Visitor Scheduling
is required, with most unplanned campus visits, including food deliveries, not permitted
Identification / Access Card system
was implemented in early January, requiring employees and authorized visitors to wear visible provided IDs on campus
Emergency Notification System
enables EMS to communicate with families across multiple platforms (phone, email, and SMS text) regarding important school updates and will be further refined for emergency planning use
Technology
There's been a significant focus on updating and improving the EMS campus network infrastructure.
Upgrade Overview
Upgrades in the past year have included the replacement of all fiber connections between campus buildings, new core network equipment in Morrow House and Chilton House, installation of CAT6 network wiring throughout Morrow House, and campus-wide installations of CISCO Meraki Wi-Fi access points.
Campus Internet
The communications bandwidth for campus internet has quadrupled over the last 18 months. This additional speed enables EMS to support the greater demands of internet cloud-based services, such as Google Workspace apps, Zoom, myEMS, SchoolPass, QuickBooks, and all of the other educational and business systems on campus.
Firewalls
New high-performance firewalls — devices that help protect us from cyber attacks outside of the school's network — have been added in recent upgrades.
Technology Initiatives
EMS is in its second year of two one-to-one technology program initiatives: upon entry to fifth grade, each student receives an Apple MacBook Air, and each Little School student receives an Apple iPad.
Learn more about our vision and goals for the future of EMS
2022–2023 State of the School: Updates from Chilton House, Little School, and Morrow House, as well as Advancement, Auxiliary Programs, Communications & Marketing, Enrollment, Facilities & Operations, Finances, and Community Highlights