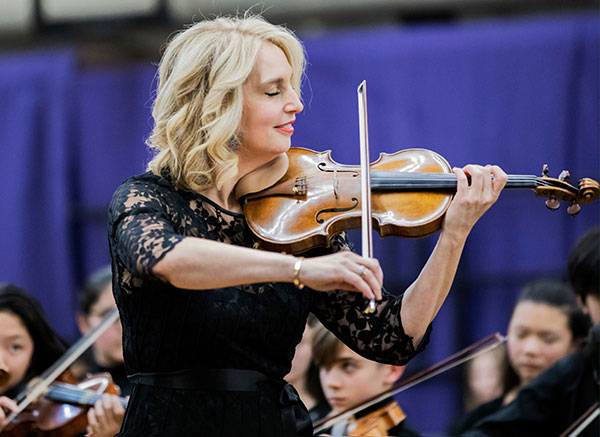 Amelia Gold
Founding Artistic Director
Associate Head of School & Director of the Arts, The Elisabeth Morrow School
Board Member, BergenPAC and NJ Cultural Trust
Manhattan School of Music Pre-College
Featured artist on The MyOngaku Suzuki Volume 1 practice companion app
Student performances at NJPAC, BergenPAC, Merkin Hall, Carnegie Hall and have been featured live on the Today Show and on HBO, NY1, ABC, and CBS TV networks
Performances and programs have been chronicled in The New York Times, The Record, The Wall Street Journal, The Star-Ledger, and (201) Magazine
I attended the EMS Summer String Festival every summer since I was 5 years old where I began in the Junior Ensemble. After graduation, I became a counselor, an intern and now a faculty member. Attending The Festival had a deep impact on my life as it has served as a beacon of positivity throughout my entire life. My deep love for music which was fostered here has carried me through the ups and downs of my career as a professional violinist. String Festival is a unique gem for so many generations of young musicians and I am so grateful to be a part of this incredible musical family.

Katherine Kobylarz – EMS Summer String Festival Alumna
Katherine graduated from The Horace Mann School and holds degrees from The Indiana University Jacobs School of Music and Cleveland Institute of Music. She has been a Violin Fellow in The New World Symphony and now serves as a violinist in The Baltimore Symphony Orchestra.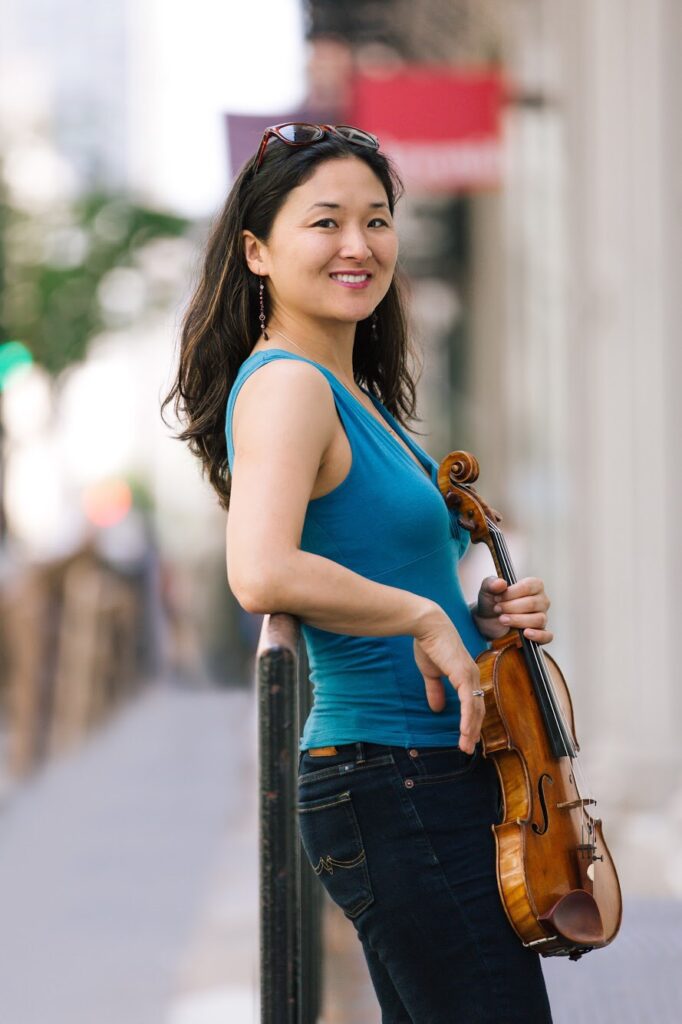 JANEY CHOI
The career of violinist/ teaching artist/ concert host Janey Choi reflects the diversity of her interests and influences. She has performed, taught, and collaborated with artists across the globe, bridging disparate genres and engaging wide-ranging audiences.
Highlights of recent years include regular performances with such groups as the Ardelia Trio, Teaching Artists Ensemble of the NY Philharmonic, substitute Concertmaster of "Jagged Little Pill" and Disney's "Aladdin" on Broadway, on tour with Adele, Beyoncé, Bruce Springsteen, and Stevie Wonder, and her debut as a host of the New York Philharmonic's Young People's Concerts. In addition to specializing in creating and performing in interactive concerts, she is also musical director of Thomas / Ortiz Dance, and co-founder of Music + Art, a series that commissions original artwork inspired by chamber music. Dr. Choi holds bachelor's and master's degrees in violin from The Juilliard School, and a doctoral degree from Rutgers University. She has been on the teaching faculties of the New York Philharmonic, Chamber Music Society of Lincoln Center and Binghamton University, and has presented educational workshops for the College Music Society National Conference, Concert Artists Guild, Tokyo College of Music and Lincoln Center. She enjoys organizing pickup chamber music, hiking, playing soccer and ice hockey with her husband and two daughters.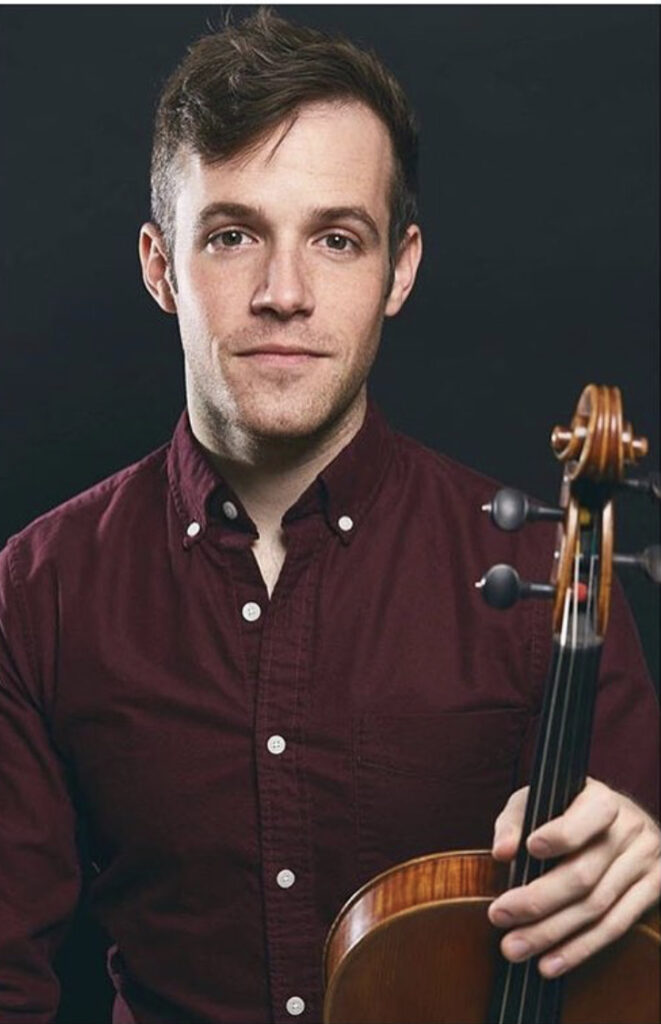 WILL CURRY
Will Curry enjoys a diverse career as a music director, conductor, violist, violinist, teacher, and coach. Will was recently the music director and conductor of the national tour of Miss Saigon and previously the violist and assistant conductor with the Broadway productions of My Fair Lady, Miss Saigon, Fiddler on the Roof, and Les Misérables. Will served as the associate conductor and violist for the Toronto production of Les Misérables and toured with Les Misérables as concertmaster and assistant conductor.
A passionate teacher, Will teaches violin and viola at the Elisabeth Morrow School and Wilton Music Studios. Founding the Leadership Academy for Conductors, Will teaches conducting online and has run several online group programs. He is a teaching artist with Broadway Classroom and has taught masterclasses and guest conducted at universities and high schools across the country. An avid chamber musician, Will is a member of Mod3, with pianist Carol Ann Aicher and oboist Kevin Chavez. He is the founder of the online series, Songs from the Shower. Will regularly performs with the Broadway Chamber Players and has performed with singer-songwriter, Amanda Brown, and with Pink Martini.
A graduate of Northwestern University, Will studied viola with Roland Vamos and conducting with Victor Yampolsky. Previous teachers include Carol Ann Aicher, Alice Bish, Liu-Quo Chang, Charles Pickler, Matthias Tacke, and Clara Takarabe. Will trained in the Suzuki method at The School for Strings in New York City with Allen Lieb and Kati Gerson.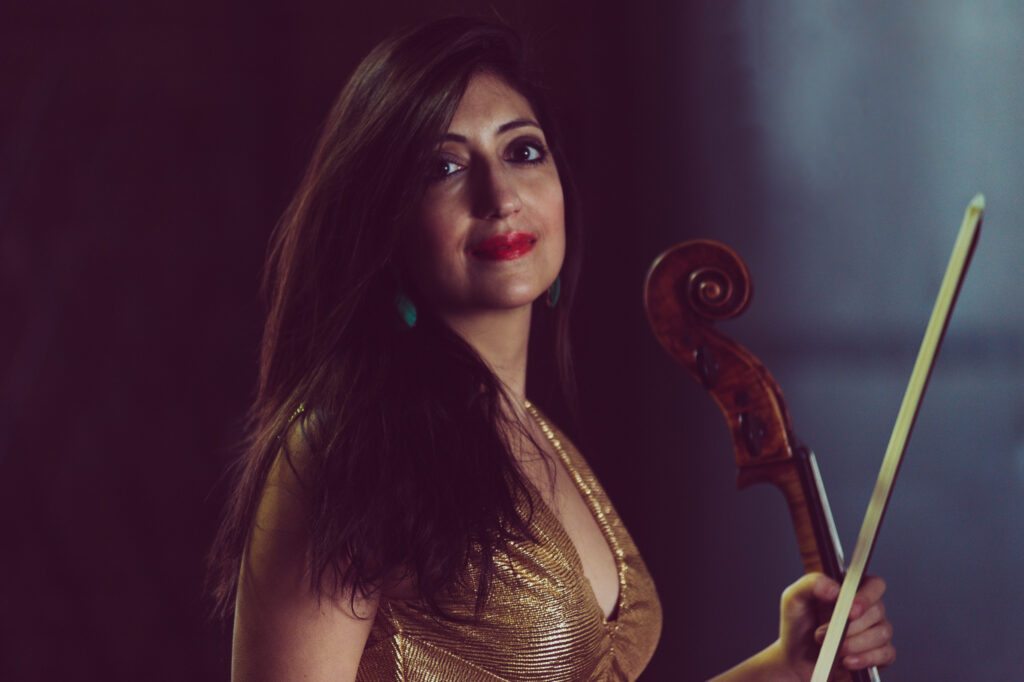 ANI KALAYJIAN
Hailed by the Los Angeles Times as "representing the young, up-and-coming generation," and a "superb cellist with a large, expressive, singing tone, passionate musicianship, and magnificent playing" by the Journal Tribune, Armenian-American cellist Ani Kalayjian enjoys a prolific career as a soloist, recitalist, chamber musician and educator that has taken her to Japan, Australia, Canada, the Middle East, and throughout Europe and the United States. Ani is the Chair of Music & Artistic Director of Carriage House Concerts at the Woman's Club of Englewood, in Englewood, NJ. She launched this innovative concert series in 2018 with a mission to connect the community through the arts, featuring world class performers performing treasured chamber music works in the charming Carriage House from the 1800's, doing outreach in the local community, and giving educational opportunities to young performers to share their talents & open up for our artists. She is also the Co-Artistic Director of LYRICA Chamber Music Series in Chatham, NJ and has launched an international virtual cello festival, "Miss Ani's Pop-up Cello Workshop" with students from over 9 countries, including Australia, Kenya, Syria, Lebanon, Brazil, England, and beyond. She has most recently performed all over Jordan with Oberlin College, return visits to American University of Beirut, AGBU Sao Paolo, & concerts for Pleasantville Chamber Music Society & Saugerties ProMusica as well as performing for a recent film premiere of Messaein's Quartet for the End of Time for Music for Montauk festival.
A passionate chamber musician, Ani has attended various festivals including the La Jolla Chamber Music Festival in California, Great Lakes Chamber Music Festival as a Shouse Artist in Michigan and the American String Project in Seattle as well as the Lichfield Festival in England. She has also performed at Michael Tilson Thomas' Carnegie Hall workshop in New York, Pablo Casals Prades festival in France, Mendelssohn on Mull in Scotland, Banff Centre for the Arts in Canada as an Artist-in-Residence, Sarasota festival in Florida, Apeldoorn festival in Holland, London Masterclasses, Strings Festival in Steamboat Springs, Colorado, New York String Seminar, Holland Music Sessions, RNCM International Cello Festival in England, Sebago-Long Lake, Finger Lakes, & Music for Montauk Chamber Music Festivals and Chateau de la Moutte festival in St. Tropez.
An avid teaching artist, Ani is the Head of the Cello department at the Elisabeth Morrow School and on faculty at Dwight-Englewood School in Englewood, New Jersey and enjoys giving masterclasses to musicians around the country. She has also been on faculty at the Horace Mann School. Ani regularly gives talks on musician entrepreneurship at universities such as New York University, Oberlin College, Lebanese American University, Royal Academy of Music, & the Royal Northern College of Music. Ani received an M.A. with Distinction from the Royal Northern College of Music in England as a student of Ralph Kirshbaum and a B.A. from the Mannes College of Music as a student of Timothy Eddy. Keep up with Ani's upcoming concert dates and news at www.anikalayjian.com and @anicellist on Instagram.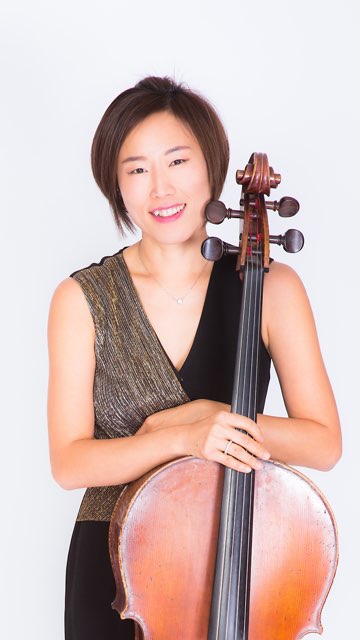 SEOJIN YANG
Born and raised in Seoul, South Korea. Seojin Yang studied at Yonsei University. As a proud graduate, she won the Yonsei University's concerto competition. Her passion for music moved her to continue studies, receiving a Master's degree at Mannes College of Music in New York with Marcy Rosen, and Doctoral degree at Rutgers University in New Jersey with Jonathan Spitz. Seojin Yang, doctoral candidate, has performed a solo recital at Weill Recital Hall in Carnegie Hall and has the title of Artisti International Competition Winner. She also performed chamber music with the prestigious artist including Arnold Steinhardt. Her fascinating musical performance can be seen on Youtube as well. Her achievements are well acknowledged as the Assistant Principal Cellist of Philadelphia Virtuosi Chamber Orchestra, the former faculty at the Chopin Institute and the current co-director/chair of the cello section of NJ Arco Youth Chamber Orchestra. Seojin is an educator as well. She has more than 15 years of teaching experience in and out of orchestra settings with the certificate of excellence for music education, Golden Key Music Festival from New York. She is currently cello faculty at the Elisabeth Morrow School in NJ.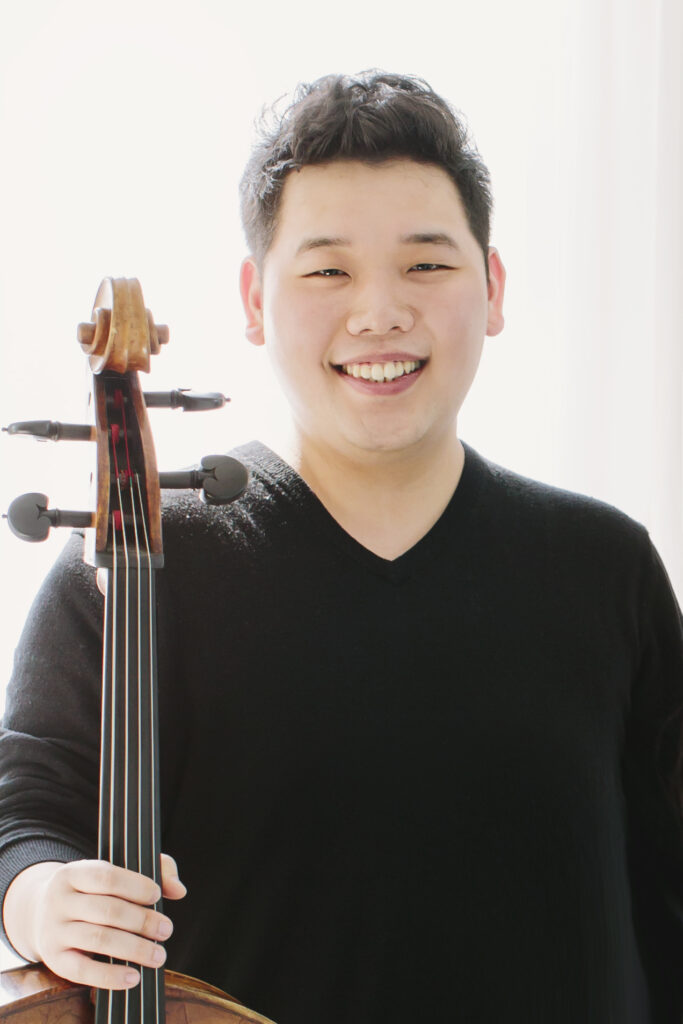 ISAAC PARK
Isaac Park is a musician, teacher and performer in New York, New Jersey and Korea. After receiving a master's degree in cello performance at Manhattan School of Music, he began seeking opportunities to bring his music and voice to new areas of music. He teaches cello privately in the NJ area and teaches at EMS.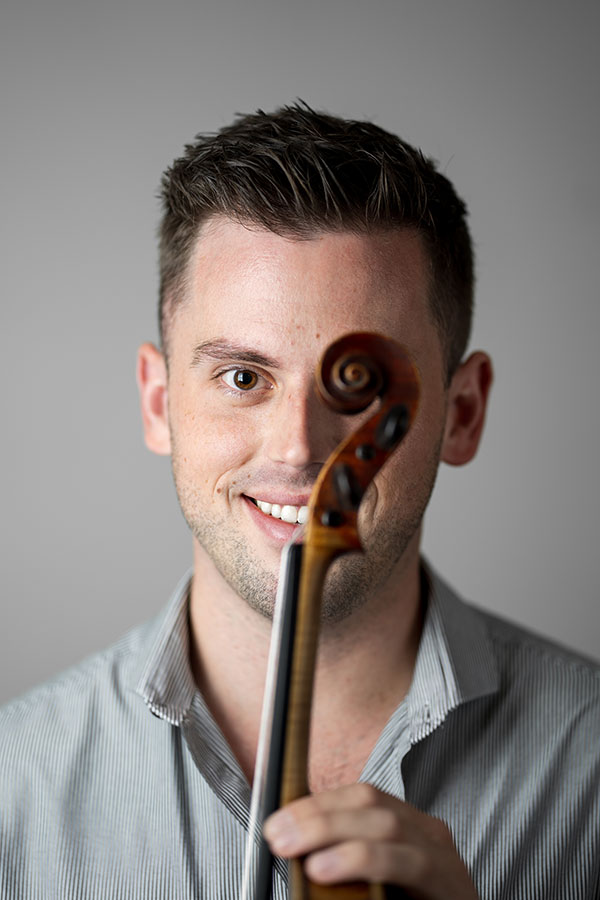 JAMES BLUMER
James is a certified Alexander Teacher, Licensed Body Mapping Educator, violin teacher, and freelance violinist based in the New York metropolitan area. He serves on the faculties of the Elizabeth Faidley Studio, Manhattan School of Music Precollege Division, and is also the Arts Division Administrator and Violin Faculty at the Elisabeth Morrow School in Englewood, NJ. His violin students have won numerous competitions and performed as soloist with orchestra.
As an expert in movement education, James is sought-after as a clinician on the benefits of Alexander Technique and Body Mapping in performance and pedagogy. He offers private lessons, workshops, and masterclasses to performers of all types on how understanding the body's natural design can improve movement, leading to performance enhancement as well as injury prevention. James has presented masterclasses and workshops at numerous schools and organizations including the Manhattan School of Music, New York University, Mannes School of Music, Ithaca College, New Jersey City University, Luzerne Music Center, Biennial Andover Educators Conference, and the Suzuki Association of the Americas National Conference. He has also served on the board of the Association for Body Mapping Education.
James studied violin performance at Montclair State University, the Universität für Musik und darstellende Kunst in Graz, Austria, and Ithaca College. While in Ithaca, he completed long-term Suzuki teacher training (Books 1-10) with Carrie Reuning-Hummel and licensed as a Body Mapping Educator in 2014. In 2018, James finished the three-year teacher certification program at the American Center for the Alexander Technique in New York City.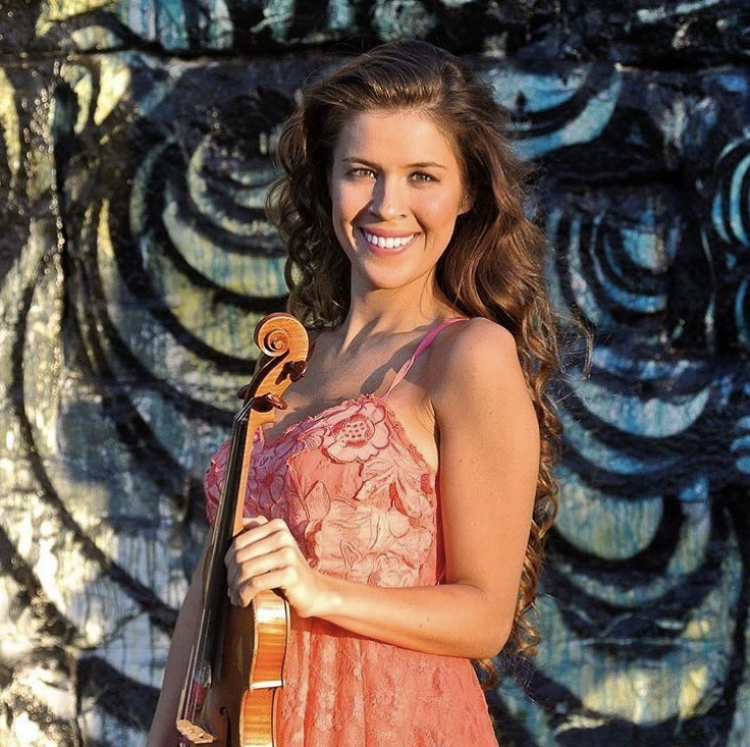 BRITTANY SKLAR
Brittany Sklar, violin, began her studies at age four and was accepted to the PreCollege Division of the Juilliard School and The Curtis Institute of Music. She has won multiple concerto competitions sponsored by the Gotham Chamber Orchestra, the Long Island Sound Symphony, the NY Lawyers Orchestra, Summit Music Festival, first prizes in the NJ ASTA and the New Jersey Symphony Young Artists Competition. She additionally won two of The Juilliard Orchestra's violin competitions. That would lead to multiple orchestra engagements with The New Jersey Symphony and the Omaha Symphony. Sklar has worked with conductors Neeme Jarvi, JoAnn Falletta, Arkady Leytush and George Manahan. Sklar was selected to appear on "From the Top," and was a participant in the New York String Seminar. She has attended the Elisabeth Morrow School Summer String Festival every year since its start, as a camper, then counselor and finally a teacher. This makes this year her 26th! Sklar joined the Elisabeth Morrow faculty in 2009.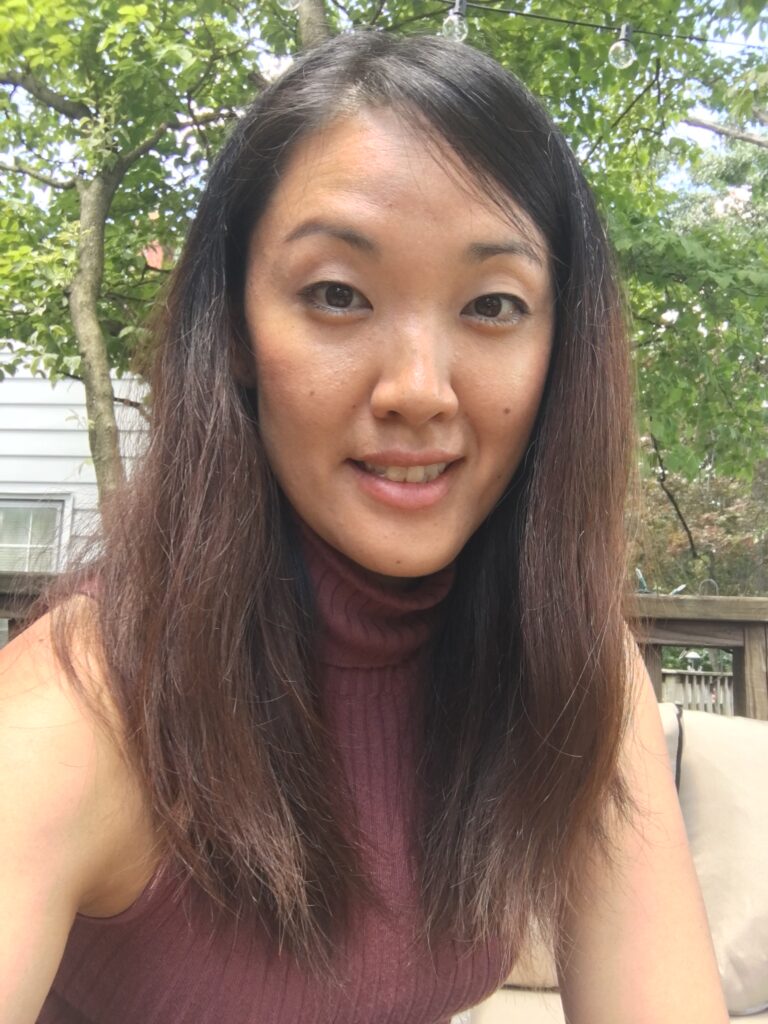 MISAKO SATO
Misako Sato is an alumni of the SunHwa School of the Arts where she studied with YangJun Lee. She earned her bachelors and masters in music degrees from Mannes College of Music. She has performed on Saturday Night Live, at the United Nations, in Korea, and various chamber orchestras in the New York area.
One of Misako's passions is teaching young students. She believes music education is vital to a well rounded learning experience. Misako is a certified teacher in Kindermusik as well as the Suzuki Violin Method. She has been on the faculty of Seoul Academy, Calderone School of Music, and currently teaches violin at the Elisabeth Morrow School and The Thurnauer School of Music.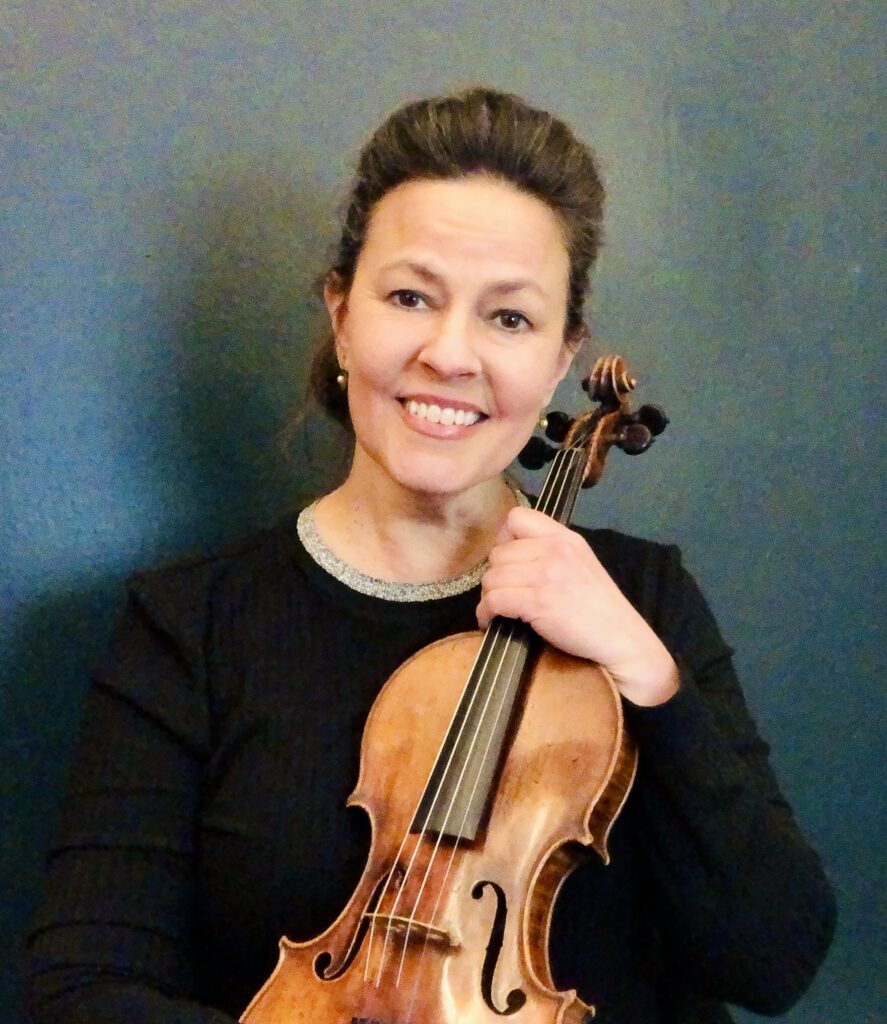 LORRA BAYLIS
Lorra Baylis began studying the violin at the age of four in Greenville, NC with distinguished Suzuki Professor, Joanne Bath. At the age of 9 she began her studies with Elaine Richey and attended the North Carolina School of the Arts from seventh grade through High School. She received her Bachelors in Violin Performance from the University of Houston studying with Fredell Lack and Kenneth Goldsmith. During her time at UH, she began her study of Violin Pedagogy assisting Kenneth Goldsmith in teaching in his Prep Department Studio. She also joined the faculty of St. Thomas University Conservatory. From Houston she went to the San Francisco Conservatory of Music and received her Masters in Violin Performance in the studio of Zaven Melikian. She continued her study of Violin Pedagogy becoming Mr. Melikian's assistant in the San Francisco Conservatory Prep Department. While in San Francisco, she performed with the San Francisco Opera, the San Francisco Chamber Orchestra, Cabrillo Music Festival and recorded with Stratos Chamber Orchestra. She moved to the New York area in 1996. During that time Lorra has had the opportunity to perform or record with wonderful artists
such as Madonna, Harry Connick Jr., Aretha Franklin, Tony Bennett, Audra McDonald, Barry Manilow, Kelly O'Hara, Diana Krall, Burt Bacharach, Elvis Costello and Placido Domingo. She is a member of the American Ballet Theatre Orchestra, the New York Pops, and performs with Encores at City Center and on Broadway. Whilst performing in the city, she has loved being a part of the program Amelia Gold has developed at The Elisabeth Morrow School and The Summer String Festival and is thrilled to be teaching with her since 1998.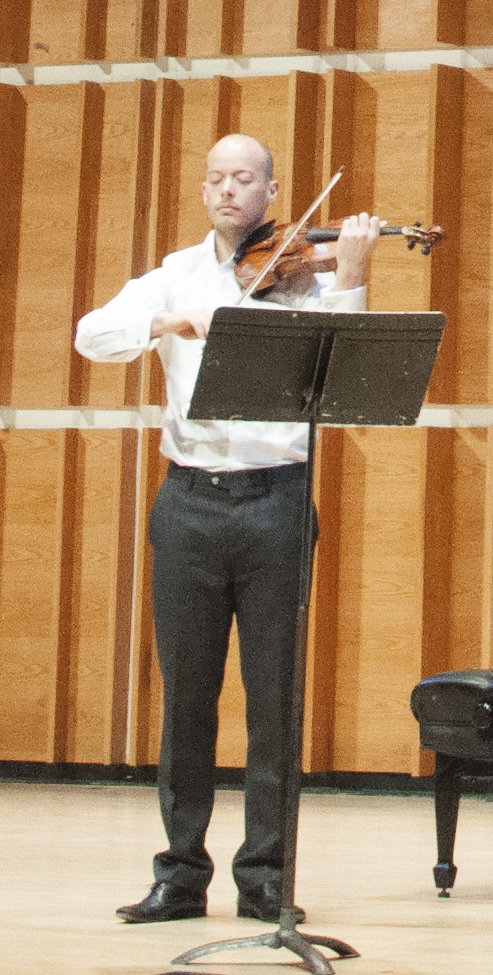 EVERHARD PAREDES
Everhard Paredes Studied in Venezuela Ruben Cova, Ruben Camacho and Virginie Robilliard.
In 2002 moved to Europe to study with Habib Kayaleh and received a Performance Diploma.
In 2004 Everhard studied with William de Pasquale and Isaac Malkin. He holds a Bachelor degree from Manhattan School of Music.
Everhard has performed as soloist with Simon Bolivar Orchestra, Chacao Symphony, Venezuelan Chamber Orchestra, Orchestra Celebrate. He has been concertmaster of the Youth Orchestra of the Americas, South American Tour, Simon Bolivar Orchestra and Venezuelan Chamber Orchestra.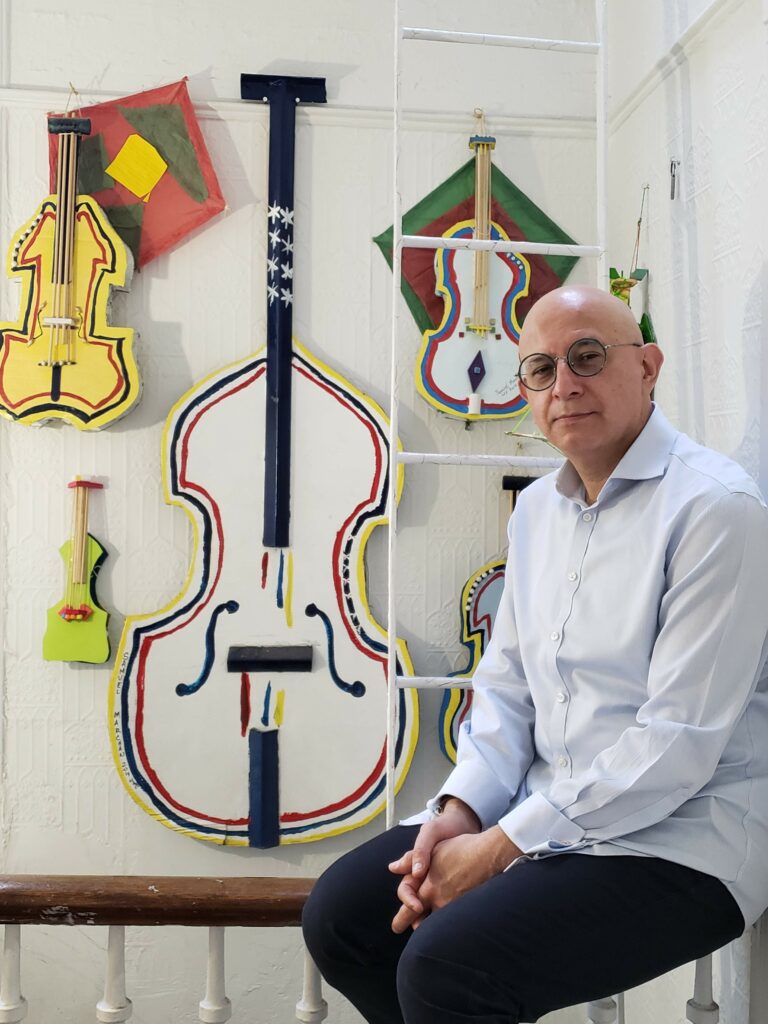 SAM MARCHAN
Samuel Marchan, Violin and Viola Pedagogue, BM The Juilliard School, MA New York University, Suzuki Certified, Kaufman Music Center Faculty, United Children Music Project Artistic Director, avid urban biker, volleyball fan and Kites Builder. Music is lo maximo.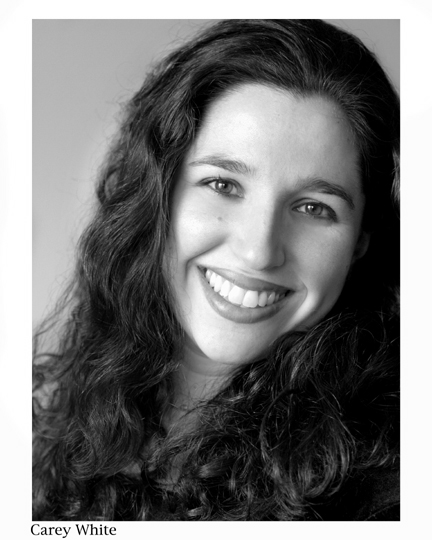 CAREY WHITE
Carey White is a violin teacher and Artistic Director of violin groups at the JCC Thurnauer School of Music. Director of Middle School Music at Solomon Schechter Day School of Bergen County. Carey is proud to have been part of the EMS Summer String Festival since the very first year! She also conducts the Bergen County chapter of HaZaPrep, a choir under the Zamir Choral Foundation. She currently sings with Mastervoices, under conductor Ted Sperling.
B.A., Barnard College, Anthropology. Trained at Manhattan School of Music Pre-College Division. Violin studies with Dorothy Kaplan Roffman, Rimma Sushanskaya, Vladimir Zyskind, Patinka Kopec. Participant in Interlochen Arts Camp and Festival La Stâge Musicale, France. Former member, New York Youth Symphony; Hebrew University Orchestra, Israel. Suzuki Certification, The School for Strings. Dalcroze teacher-training. Former music faculty, Ramaz School, NYC; The Elisabeth Morrow School, general music, chorus and violin. For over 10 years, Carey sang as lead singer/violinist in The FunkeyMonkeys! She also played and sang on several albums and played in bands of different genres, from rock to improvisation and bluegrass. Carey lives with her husband and 4 children in NJ.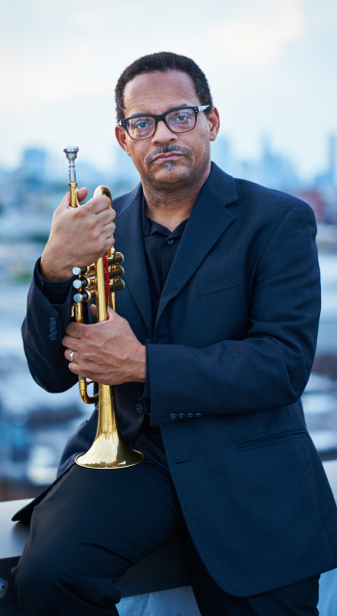 WAYNE DU MAINE
Wayne J. du Maine trained at the Juilliard School and is Director of Brass at New York University. He currently performs on trumpet with the Met Opera, numerous Broadway shows and Encores! He loves to cycle, play softball and study the music of great composers.
Past EMS Summer String Festival Music Faculty
Get Updates on Summer String Festival